Outbrain Announces New Appointments in Northern Europe
The online content distribution company promoted Stephanie Himoff to the role of vice president of global publishers and platforms, following a series of partnership deals signed by Outbrain in the past few months, including with Eurosport, The Guardian, and the Daily Express
Online content distribution company Outbrain Inc. announced Thursday a series of promotions at its northern Europe office in London. Stephanie Himoff, who was the company's managing director of northern Europe was promoted to the role of vice president of global publishers and platforms.

For daily updates, subscribe to our newsletter by clicking here.

Founded in 2006 in Tel Aviv before relocating its headquarters to New York, Outbrain buys advertising space on publishers' websites and uses them to promote targeted sponsored content.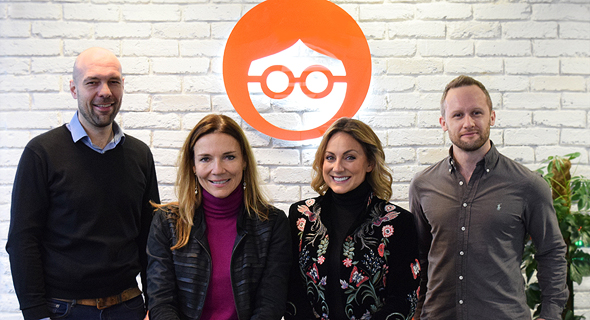 Outbrain's northern Europe team: Richard Chambers (left), Stephanie Himoff, Faye Liddle-Moore, and James Milne. Photo: Outbrain/Business Wire

Before joining Outbrain in 2012, Himoff was a vice president of sales and business development at the Europe branch of Demand Media Inc., now known as Leaf Group, the media company behind online brands Livestrong.com, eHow, and Society6.

Stepping in for Himoff at her previous position is James Milne, who previously led the company's European commercial team. He is succeeded by Faye Liddle-Moore as commercial director for northern Europe. Richard Chambers, who previously headed the business development of Outbrain's Engage widget in northern Europe was promoted to head of publishers for northern Europe.