Israeli Securities Watchdog Goes After Blockchain-Touting Solar Energy Company
In 2017, Tel Aviv-listed Apollo announced a successful experiment in harnessing surplus solar energy to power crypto-mining machines, leading it to jump 38% on the exchange before divulging its system was not actually at a capacity to do so
The Israel Securities Authority (ISA) has filed on Monday a complaint against Tel Aviv-listed solar energy company Apollo Power Ltd., and against Apollo's CEO Oded Rozenberg, who holds a 7.7% stake in the company. The complaint pertains to a misleading blockchain-related report the company made in 2017.

For daily updates, subscribe to our newsletter by clicking here

In December 2017, Apollo announced a successful experiment in harnessing surplus solar energy to power crypto-mining machines, calling it a "technological breakthrough" and jumping 38% up on the exchange by the day's close, adding around $4 million to its valuation.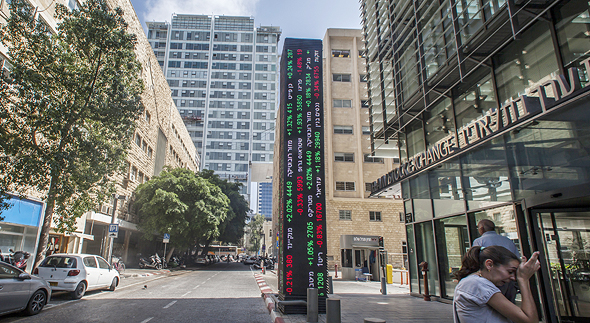 Tel Aviv Srock Exchange. Photo: Bloomberg

A demand for clarification from the ISA led Apollo Power to explain it was able to mine 0.00054 Ethereum coins during its 30 minutes experiment, equivalent to 4 cents given the exchange rates at the time. With the same capacity, Apollo stated, it can potentially mine $130-worth of ethereum coins a year. The company's stock fell by almost 32% following its clarification.

Following a request for comment, Apollo chairman Yom-Tov Samia told Calcalist he is not familiar with the report, and cannot comment on the matter as he was appointed to the position after the aforementioned happenings.