Facebook Introduces Election Protection Features to Israel's Central Elections Committee
In a meeting held Sunday, the committee's chairman asked Facebook's global politics and government outreach director Katie Harbath to launch Facebook's transparency features as early as possible
Two months ahead of Israel's general election, Facebook's global politics and government outreach director Katie Harbath met Sunday with Israel's Central Elections Committee, the committee announced Monday.

For daily updates, subscribe to our newsletter by clicking here.

The meeting took place following correspondence between the committee and Facebook concerning the ways in which the social media company is planning to increase transparency ahead of the Israeli election process.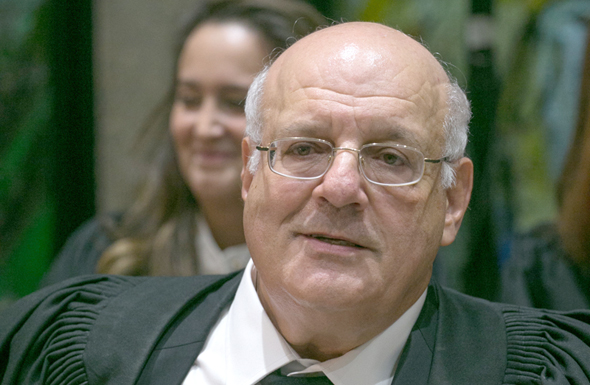 Hanan Melcer, chairman of Israel's Central Elections Committee. Photo: Ohad Zwigenberg

In the meeting, Facebook representatives reiterated the company's plans to launch special features in Israel in March, including the association of political ads with the advertising page, and the launch of a political ad archive. Facebook will also prevent users from posting political ads from outside the country.

Chairman of the committee, Israeli Supreme Court judge Hanan Melcer, asked Facebook's representatives to reconsider launching the new features at an earlier date, to minimize possible interference in the April 9 election.

Head of the committee, Orly Adas, director of the cyber unit at Israel's state attorney's office, Haim Vismonsky, and Facebook's head of policy in Israel, Jordana Cutler, were also in attendance.

Last month, Netanyahu's Likud party was the only political faction to oppose a motion which urges the election committee to implement existing election law on social media activity. The motion is still under deliberation.