Futuristic Snack Developed in Israel Invokes the Space Age
Food and beverage manufacturer Strauss Group is testing out a futuristic new snack, made with the same technology used by NASA food scientists to develop food for astronauts
Israeli food and beverage manufacturer Strauss Group Inc. is testing out a futuristic new snack, made with the same technology used by NASA food scientists to develop food for astronauts—and to make instant coffee. A nutritional cube made from freeze-dried and pressed vegetables, fruits, and grains, the new snack indeed looks like something astronauts could enjoy during missions, or like something the Jetsons' robotic maid could have whipped up. Strauss further invokes the space age by naming its newest snack Astro.

For daily updates, subscribe to our newsletter by clicking here.

Astro is part of Strauss' effort to gain global advantage through innovation, Shahar Florence, chief innovation officer at Strauss Group, told Calcalist in an interview earlier this week. "In a global perspective, Strauss is a very small company with limited resources; when we develop products for the global market we can compete through finding some ingenious patent others don't have."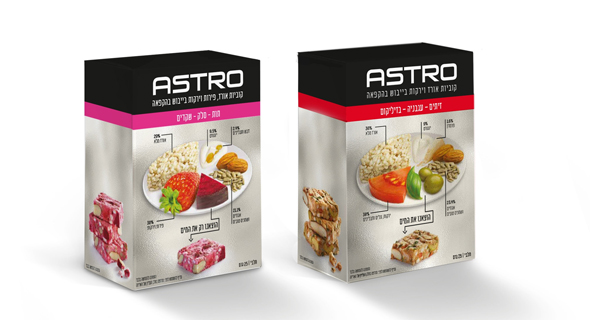 Strauss' new Astro snack. Photo: Sivan Farage

Strauss is Israel second-largest food processing and manufacturing company, producing dairy products, coffee, water, snacks, and salads. The company reported sales of NIS 5.48 billion for 2017.

Like many of its new products, Strauss is developing foods with its sights on the global market, where half of its revenues come from, according to Florence. In Israel, a relatively small market and regulatory restrictions imposed on the company due to its market dominance mean Strauss has already hit a wall as far as domestic growth.

According to Florence, with its innovative new products, Strauss wants to have a presence at the world's largest retailer stores, including Carrefour, Walmart, and Amazon.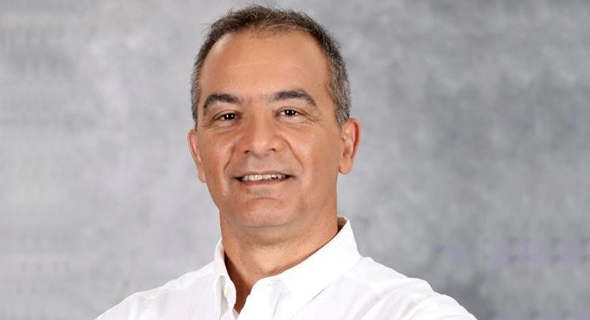 Shahar Florence. Photo: PR

To tap into the most innovative food technologies, in 2015 Strauss launched a foodtech accelerator, The Kitchen, which supports local startups in fields such as alternative protein and cultured meat. One of the Kitchen's portfolio firms, Aleph Farms Ltd., has recently unveiled a minute steak grown entirely from single cells. Another company, Bio-Fence, is tackling the issue of food safety by developing antimicrobial coatings and paints for use in food processing facilities, derived from military technology.

Additionally, Strauss' expertise in manufacturing kosher foods has made it uniquely positioned to market dairy-free and gluten-free foods, which have risen in popularity in recent years, Florence said. Jewish religious law prohibits eating meat and dairy products together. In the Jewish holiday of Passover, kosher law prohibits consumption of most wheat, barley, and other cereal-derived foods, making most Passover foods naturally gluten-free.

Another field Strauss is pursuing hard is that of natural alternative sweeteners, Florence said. Amai Proteins Ltd., another company backed by Strauss' tech accelerator, is looking to a rare fruit that grows in the jungles of Africa, which produces a low-carb, sweet-tasting protein, for inspiration. Amai Proteins researchers have been working to manipulate yeast to produce a similar sweet-tasting protein, which Florence said can be thousands of times sweeter than sugar.