Yemeni Hot Sauce Zhoug Is 2019's Spiciest Food Trend, Says Israeli Startup
Tel Aviv-based startup Tastewise offers a predictive food intelligence service that utilizes artificial intelligence algorithms
In 2019, people in the U.S. will eat a lot more zhoug, a traditional Yemeni hot sauce, according to Tastewise, a food trend prediction startup based in Tel Aviv. On Wednesday, Tastewise emerged from stealth mode, launching its food analytics service, which utilizes artificial intelligence algorithms scouring the web to detect emerging culinary trends.

For daily updates, subscribe to our newsletter by clicking here.

Founded in 2017 by entrepreneurs Eyal Gaon, formerly of web traffic analytics company SimilarWeb Ltd., and former Google executive Alon Chen, Tastewise said in a statement it is using algorithms that analyze billions of data points from food photos shared on social media to restaurant menus, reviews, and online recipes. The company serves up its predictions on culinary trends, changing tastes, and dietary fads to restaurateurs and food companies on a $299-per month subscription base. The company employs a five-person team and has raised a $1.5 million seed investment, Chen told Calcalist in a phone interview Sunday.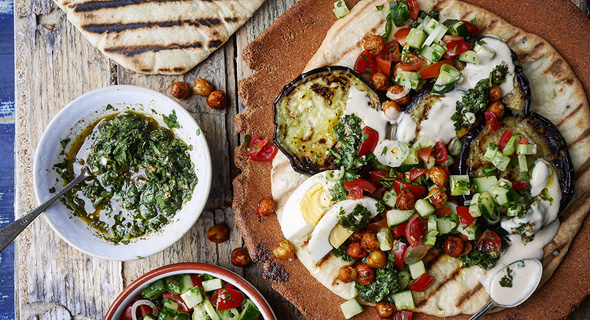 Zhoug. Photo: Shutterstock

"We provide tools for restaurateurs and food companies to understand what is happening, what people like to eat and why," Chen said. "We let food professional make decisions that are based on data and analytics, rather than gut feelings."

According to Chen, in a constantly evolving industry, being able to quickly detect consumer wants and new ingredients helps food businesses act on market opportunities.

Currently, Tastewise is focused exclusively on the U.S. market. Chen explained that this focus is crucial as the company's algorithms need to learn the cultural context and local language to give accurate predictions.

One of the most surprising trends, Chen said, was the growing popularity of zhoug, a spicy condiment made from fresh hot peppers and seasoned with herbs and spices, which has been very popular in Israel and throughout the Middle East and North Africa for decades. Chen calls it the "new Sriracha" and links its popularity to the rise in demand for healthier foods.

Other "It" foods for 2019, according to Tastewise, are ube— or purple yam, bone marrow, truffles, and spam musubi.