Airobotics Shuts Down Israel Manufacture Line, Lays Off 20 Workers
In November, the Israel-founded industrial drone maker announced it was relocating to Scottsdale, Arizona
Industrial drone company Airobotics Ltd. is shutting down its manufacturing line in Israel and firing about 20 of its workers, the company announced in an email to Calcalist Monday. According to the statement, some of the employees may be offered relocation to the company's new manufacture line in the U.S.

For daily updates, subscribe to our newsletter by clicking here.

Founded in 2015, Airobotics develops corrosion resistant and weatherproof drones that collect aerial data.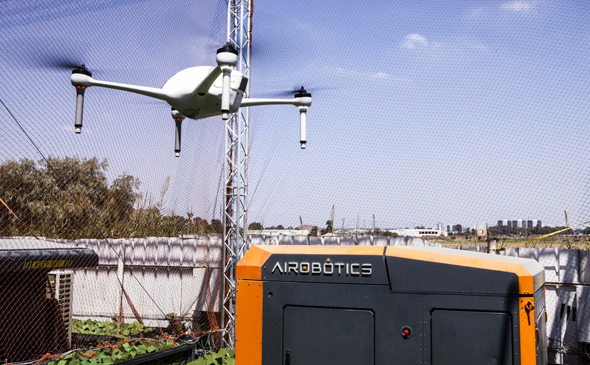 An Airobotics drone. Photo: PR

In November, Airobotics, originally founded in Israel, announced it was relocating most of its operations, including its global headquarters, to Scottsdale, Arizona, The company then laid off 25 of the 170 employees it then had in Israel. The company's research and development center will remain in Israel, Airobotics co-founder and CEO Ran Krauss said in a statement. According to the statement, the company is currently looking to hire dozens of workers in the U.S., the statement said.