Robot Developer Temi Is Coming to Europe
The company will distribute its robotic personal assistant via Zora Robotics, which is also a worldwide distributor of SoftBank Robotics
New York-headquartered robot company Temi Global Ltd., formerly known as Roboteam Home USA Inc., is coming to Europe. On Tuesday, the company announced an exclusive distribution agreement signed with Zora Robotics NV, the worldwide distributor of SoftBank Robotics.

For daily updates, subscribe to our newsletter by clicking here.

Temi was spun off Robo-Team Ltd., a Maryland-based military robotics company founded by Israeli entrepreneurs, in 2016. The company, which has a research and development center in Tel Aviv, raised $82 million to date. Its voice-activated robot on wheels can recognize and follow people around the house, make video calls, reply to user questions, play music, and carry small objects from room to room.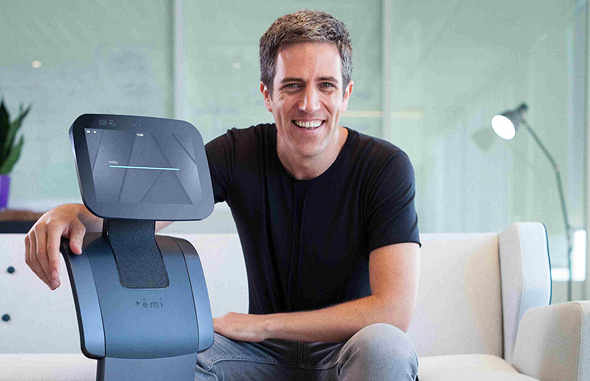 Temi's robotic assistant. Photo: Robotemi

As of next month, units will be available for order in Germany, France, the U.K., Belgium, the Netherlands, Italy, and France. According to Temi, the robot will retail at 1,999 euros and will reach customers in June.

Temi has a previous distribution agreement with Malaysia-based health and wellness retailer Ogawa, which is also an investor, and with Chinese electronics distributor Shenzhen Aisidi Co. Ltd.