Wikimedia Is So Sorry For Taking Historical Photos From Israeli Archives Without Permission
Apologizing for previous quarrels with Israeli archivists, Wikimedia announced it will be collaborating with the local archives to expand the selection of copyright-free historical materials publically available online
Wikimedia Israel will collaborate with the Association of Israeli Archivists (AIA) and the National Library of Israel to make copyright-free historic materials publically available on Wikimedia's server, the three organizations announced Monday.

For daily updates, subscribe to our newsletter by clicking here.

The local branch of San Francisco-headquartered nonprofit The Wikimedia Foundation Inc., which also operates Wikipedia, stirred controversy in November when it uploaded 28,000 public-domain photos extracted from public and private archives in Israel to its openly available online media archive Wikimedia Commons.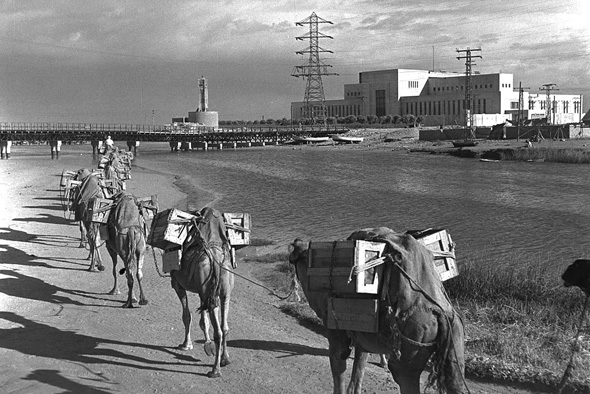 A convoy of camels near Tel Aviv's power plant. Photo: Wikimedia/GPO

In a letter sent one week later, AIA claimed that Wikimedia acted "like thieves in the night," calling its actions a "sting operation." The archivists were especially outraged by Wikimedia's removal of watermarks from the photos and went as far as accusing the nonprofit of several legal offenses, including copyright infringement and image manipulation.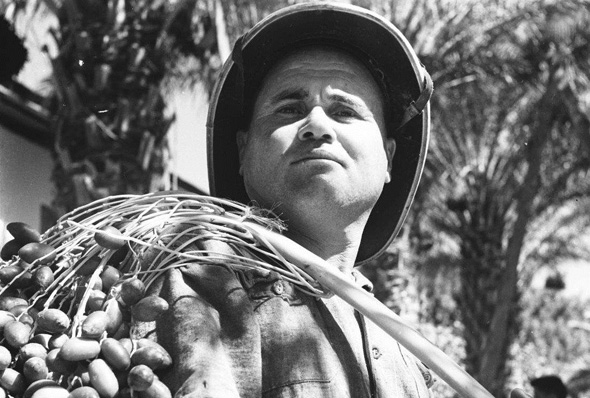 A date farmer in Kibbutz Degania. Photo: Wikimedia/Israel State Archives

In the joint statement published Monday, the organizations stated they regret their previous quarrels over the matter, which were the result of "lack of communication" and "differences in worldview and organizational culture that damaged the dialog and distorted the intentions of both the archives and Wikimedia Israel."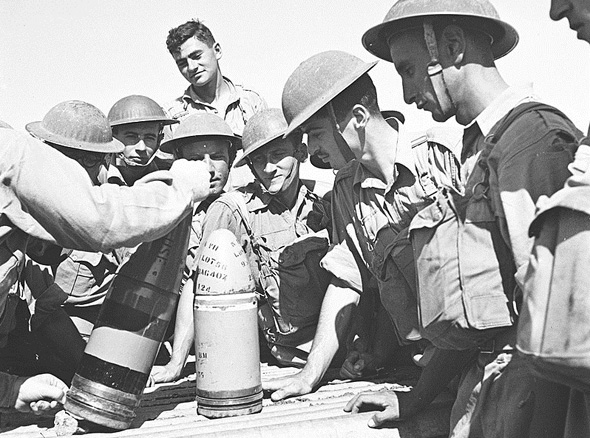 British soldiers in Haifa. Photo: Wikimedia/Israel State Archives

The parties stated they are looking to turn over a new leaf in their relationship and are committed to expanding the selection of freely available historic images by increasing awareness, actively contacting private archives, and assisting them in digitizing and cataloging their collections.

The images that caused the original spat were all taken before 1948 in the territories that later became the state of Israel, putting them in the public domain, according to Israeli law. Among the subjects depicted in the photos are day to day life in the early days of Tel Aviv, the kibbutzim and other urban and rural areas, military training by British soldiers, social events, and landscapes.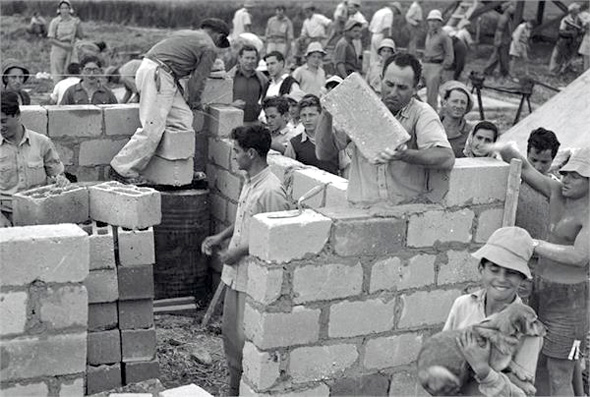 Building the first house in Kibbutz Yakum. Photo: Wikimedia/Jewish National Fund

For its partisan project, Wikimedia created automatic tools to scan through both public and private online archives in Israel, detecting the images for which copyright does not apply.