Israel's National Security Council Pushing for Local Committee on Foreign Investments
The council intends to propose the establishment of a consulting committee headed by the council, to operate much like the CFIUS committee in the U.S.
Israel's National Security Council (NSC) is expected to bring a proposal for the Israeli cabinet's approval Sunday that will give the council a foothold concerning any significant foreign investment in Israel, according to two people familiar with the matter who spoke to Calcalist on condition of anonymity.

For daily updates, subscribe to our newsletter by clicking here.

Much like the Committee on Foreign Investment in the United States (CFIUS), NSC intends to propose the establishment of a consulting committee headed by the council, with majority representation of Israeli security entities. Every foreign investment-related decision with potential strategic impact on the country will need to be unanimous, meaning the NSC will essentially have veto power, according to the people familiar with the matter. CFIUS, however, is chaired by the U.S. Secretary of the Treasury, with a representative from the Department of Homeland Security a more recent addition.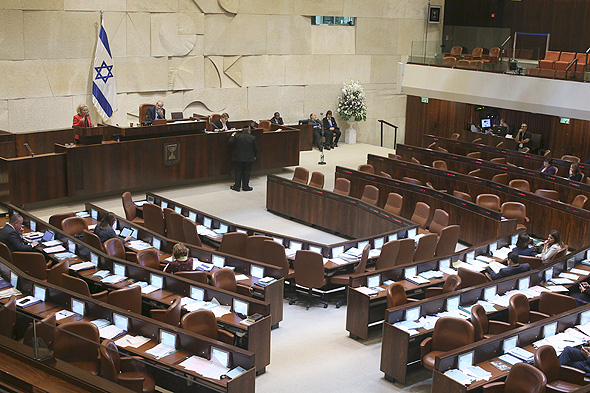 The Israeli parliament. Photo: Amit Shabi

Initially, the committee's power will extend to the finance and infrastructure industries, with exceptions to be determined at a later date. The NSC is also interested in setting up a committee to oversee currently unregulated domains, such as the tech industry, the people said.

The report is inaccurate, a spokesperson for the NSC told Calcalist. The NSC intends to submit several potential proposals that will mean regulators could factor in national security in addition to current considerations, the spokesperson said, and none award veto power to any of the participants.

As the cabinet's decisions are confidential, the office of the prime minister has declined Calcalist's request to publish the NSC proposal that will be up for discussion Sunday.

The ministries are opposed to the proposal, according to several government officials who spoke with Calcalist on condition of anonymity. There are concerns that the secrecy involved in such committee processes will mask problematic financial considerations from the public, they said. Another concern is that it will diminish Israel's attractiveness to foreign investors.

The need for a committee on foreign investments has first been brought up a few years ago, when Chinese investors were interested in acquiring Israeli insurer Phoenix Holdings, and there was no official body in charge of providing a security perspective on the potential deal.