Tower Semiconductor Announces Medical Chip Development With Chinese Biotech Company Axbio
Tower stated the device, which is intended for blood test analyses, is planned to go into production in mid-2019
Israel-based and Nasdaq-listed wireless chip and camera sensors manufacturer Tower Semiconductor Ltd. has announced on Tuesday the release of a special chip for the medical industry. The chip was developed in Tower Semiconductor's Japan-based 300mm manufacturing facility in collaboration with Shenzen-based Axbio Inc.

The chip, developed based on Tower's 65nm RFCMOS platform, is a microfluidics Bio/CMOS device for molecular in vitro diagnostics. Tower said the device, which is intended for blood test analyses, is planned to go into production in mid-2019.

A slowdown in the mobile chip market cut Tower's profit over the past year, leading the company to branch into other, less impacted domains. The company gained 10% on Nasdaq since publishing in February fourth quarter and full year earnings report for the fiscal year 2018, which though less than stellar still exceeded analyst expectations.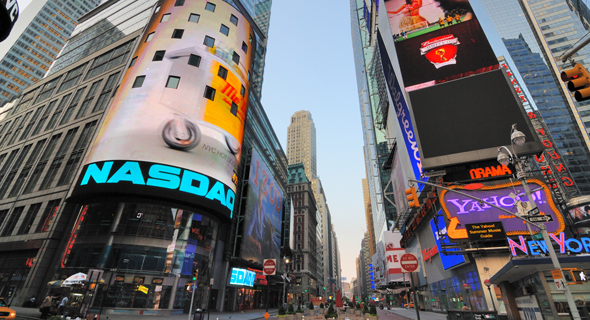 Nasdaq. Photo: Shutterstock: