OurCrowd Announces it Has Raised $1 Billion to Date
The equity crowdfunding company also announced several new funds and collaborations in the fields of sustainability, medtech, and veterinary technologies
Jerusalem-based equity crowdfunding company OurCrowd Ltd. announced Thursday it has raised $1 billion to date. The company also announced the launch of several new funds and collaborations.

For daily updates, subscribe to our newsletter by clicking here.

According to OurCrowd's statement, since its establishment in 2013, it has supported 170 companies and created 18 funds. In 2018 alone, OurCrowd invested in 24 companies, it said.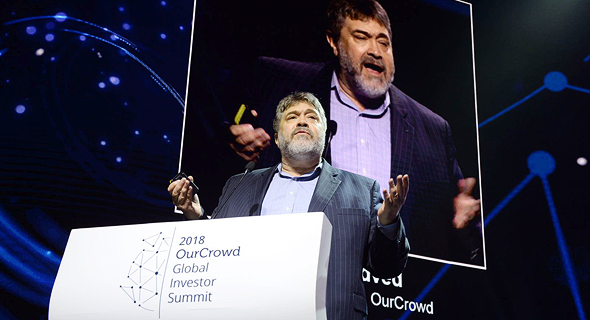 OurCrowd founder and CEO Jon Medved. Photo: OurCrowd

Founded by serial entrepreneur Jon Medved, OurCrowd lets accredited investors from over 150 countries make micro-investments in pre-vetted startups. Most of the firm's current portfolio companies are Israel-based, but it has been steadily increasing its global reach.

OurCrowd announced the launch of a new fund focused on disruptive medical technologies, for which it wants to raise $50 million. OurCrowd has so far invested over $78 million in medtech companies including Israel-based medical Imaging analytics company Zebra Medical Vision Ltd., accessibility startup UPnRIDE Robotics Ltd., and cancer treatment company Alpha Tau Medical Ltd.

OurCrowd also stated it has partnered with Tel Aviv-based nonprofit organization Social Finance Israel to launch a $30 million investment fund focused on venture-backed businesses that address the United Nations' sustainable development goals, OurCrowd announced Thursday. The U.N.'s development goals cover social and economic development issues such as global warming, sanitation, gender equality, health, and poverty.