Morgan Stanley Downgrades Teva From Overweight to Equal Weight
The bank upgraded Teva to overweight in November, setting a target price of $27, at the time a 20% premium on the company's trading price
In a Wednesday analyst research note, Stanley Morgan has cut its rating for Teva Pharmaceutical Industries Ltd. from overweight to equal weight, with a target price of $17. The bank upgraded Teva to overweight in November, setting a target price of $27, at the time a 20% premium on the company's trading price.

Since November's recommendation Teva's stock has fallen due to both the overall end-of-year slide the market has experienced and the company's disappointing fourth quarter and full year reports for 2018, published February.

The company was traded at $15.97 on NYSE on Wednesday's market close.

Teva needs more than strong growth to boost its performance, Stanley Morgan stated. The company needs to provide a financial upside in the following quarters after cutting its costs and releasing conservative estimates for its Copaxone sales, the report stated, as Morgan Stanley believes the market is already valuing Teva mostly at a premium.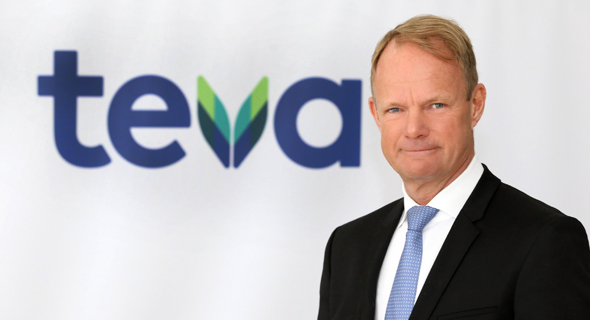 Teva CEO Kåre Schultz. Photo: Sivan Farage