Exclusive
Nvidia Joins Bidding Race for Chipmaker Mellanox
In January, Calcalist reported Intel extended a $6 billion offer for Mellanox
A new candidate has joined the race for the acquisition of chipmaker Mellanox Technologies Ltd. One person familiar with the matter told Calcalist on condition of anonymity that Nvidia Corporation has joined the race to acquire Mellanox in recent weeks, joining Intel and Xilinx. In January, Calcalist reported Intel extended a $6 billion offer for Mellanox.

For daily updates, subscribe to our newsletter by clicking here.

Nvidia has yet to respond to Calcalist's request for comment.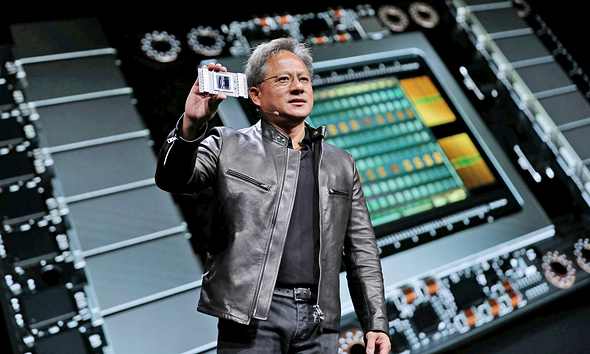 Jensen Huang, co-founder and CEO of Nvidia. Photo: Nvidia

Mellanox denied Calcalist's request for comment.

Founded in 1999 and headquartered in the northern Israeli town of Yoqneam, Nasdaq-traded Mellanox manufactures interconnect chips for data centers. The company employs approximately 2,700 people, most of them based in Israel. Its technology is used by suppliers of real-time online services, and cloud services, including Japanese messaging company LINE Corporation and Alibaba.

Mellanox released its fourth-quarter earnings in January, reporting revenues of $1.09 billion for 2018, $290.1 million of which was in the final quarter of the year.

Nvidia opened a research and development center in Israel in 2017 that currently employs several dozen people. The company announced in October the opening of a new research center in Tel Aviv. However, most of Nvidia's focus in Israel is on the company's collaboration with around 150 local startups, for which Nvidia provides consulting services and occasionally also invests in.

Both a customer and a competitor of Mellanox, Intel has been operating in Israel since 1974. After acquiring Jerusalem-based Mobileye for $15.3 billion in 2017, Intel currently employs some 12,700 people in the country. Its export from Israel amounted to $4 billion in 2018, according to company statements.

In October, CNBC reported that Mellanox hired a financial adviser in response to takeover interest from at least two companies. Mellanox stock jumped 26% in the following 48 hours.

According to a November CNBC report, Nasdaq-listed chipmaker Xilinx Inc. hired Barclays as an advisor for its bid to acquire Mellanox. In December, the Israeli chipmaker's stock price hit $97.48, a 6-year-record.