NASA to Include StemRad's Radiation Vest in Orion's First Mission to the Moon
Last year, Calcalist reported that NASA will test StemRad's radiation suit, dubbed AstroRad, in a deep space mission
NASA is set to include a radiation suit manufactured by Israeli company StemRad Ltd. in its upcoming Orion Exploration-Mission 1, scheduled for June 2020, according to a blog post published on the European Space Agency's website last week. The mission is Orion's first to reach the vicinity of the moon.

For daily updates, subscribe to our newsletter by clicking here.

The crewless mission is set to carry out radiation testing as part of the Matroshka AstroRad Radiation Experiment (MARE), a collaboration between NASA, The German Aerospace Center (DLR), The Israeli Space Agency (ISA), Lockheed Martin, and StemRad, according to the blog. Two dummies designed to record radiation levels, one donning StemRad's radiation suit, will be used to assess and compare the levels astronauts may be exposed to during a lunar mission.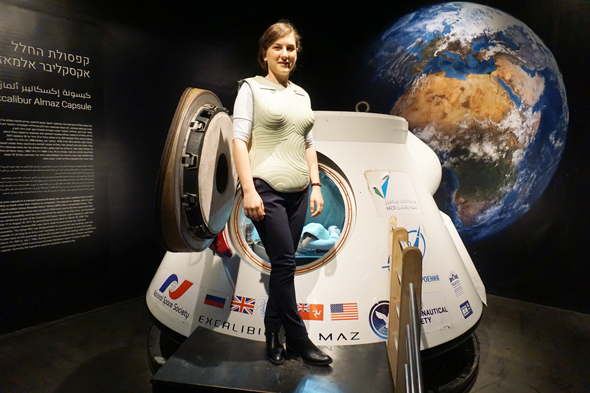 StemRad's radiation suit. Photo: StemRad

In April 2018, Calcalist reported that NASA will test StemRad's radiation suit, dubbed AstroRad, in a deep space mission. The suit, adapted for female astronauts, is designed to protect vital body organs and tissues which are susceptible to radiation damage, including lungs, bone marrow, and the ovaries.

Founded in 2011 and headquartered in Tel Aviv with additional offices in Tampa, Florida, StemRad develops and manufactures wearable anti-radiation equipment for military, scientific and medical applications.