Exxon Mobil Looking Into Gas Exploration Off Israeli Shore
Exxon Mobil has acquired Israeli government tender documents pertaining to oil and gas exploration rights off the coast of Israel
Exxon Mobil Corp. has acquired Israeli government tender documents pertaining to oil and gas exploration rights off the coast of Israel, industry executives told Calcalist on condition of anonymity Thursday.

For daily updates, subscribe to our newsletter by clicking here.

Exxon Mobil is exploring options for the exploration of oil and gas in Israel, Reuters reported Wednesday, citing a person with direct knowledge of the matter.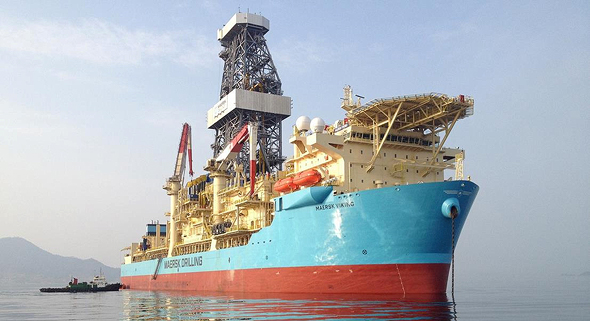 An Exxon Mobil ship. Photo: Exxon Mobil

Exxon Mobil has yet to respond to Calcalist's request for comment.

In November, an auction for gas and oil exploration rights off the Israeli Mediterranean coast opened for bids. The purpose of the auction was to find new partners to try and locate natural gas and oil reservoirs off the Israeli cost, mainly for export. The first round of such a tender in 2017 failed to attract large energy companies such as Exxon Mobil.

Israel is confident the ongoing auction, which is open until June, will draw more bidders as Arab countries have proven their openness to exporting natural resources drilled in Israeli territory, a June Reuters report cited Israel's Energy Minister Yuval Steinitz as saying.