Interview
Israeli Election Process Requires Multivariable Calculus, Says New York Times Editor
In an interview with Calcalist, David Halbfinger, the Jerusalem bureau chief for The New York Times, outlines the differences and similarities between U.S. and Israeli politics, ahead of the general election Tuesday
A Twitter political campaign is the modern-day equivalent of scaring the enemy with horns and drums hoping they just drop their weapons and run, said David Halbfinger, the Jerusalem bureau chief for The New York Times, in an interview with Calcalist last week, ahead of the Israeli general election held on April 9.

For daily updates, subscribe to our newsletter by clicking here.

Halbfinger sees bot nets or non-bot nets of human social media users amplifying political messages as some of the distinguishable characteristics of today's political campaigns. "It is a brave new world and election regulations have yet to catch up with it," he said.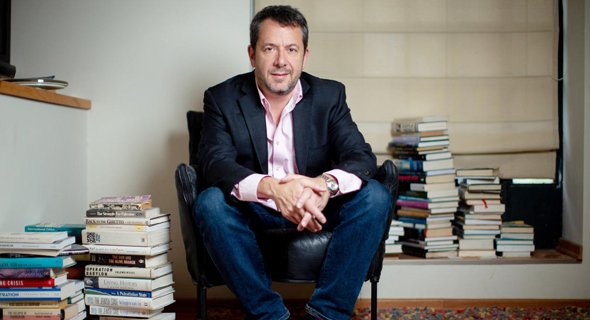 David Halbfinger. Photo: Ohad Zwigenberg

Halbfinger, who has been with The New York Times since 1997, came to Israel about 18 months ago. After covering both the 2004 U.S. election as a reporter and the 2016 presidential campaign as an editor, Halbfinger still finds himself struggling to make heads or tails of the complexity of Israel's general election process.

Unlike in the U.S. where there are only two major political parties, in Israel's general election 40 different parties are battling over voters. According to Israeli law, the Prime Minister is not elected directly but is instead appointed by the president, who chooses the candidate that was able to secure the support of at least 61 of 120 elected members of parliament.

"It is multivariable calculus," Halbfinger said. A candidate is not just looking to beat their opponent "by getting more votes or enough votes to be asked to form a coalition," he explained. "They also have to think about not cannibalizing too much from their broader allies," and take into account that some of their allies may not make the electoral threshold required to get seats in parliament and would thus be unable to support them. The current threshold in Israel stands at 3.25% of all eligible votes and surveys indicate that more than 25 parties will not make the cut.

Halbfinger does find some resemblance to U.S. politics, mainly when it comes to campaign strategies. When asked about similarities between Netanyahu and Trump's campaigns—both pertaining to hackings of their opponents' phones or email accounts, questioning the opponent's mental stability, and making cynical and often use of the term "fake news"—Halbfinger called it a chicken and egg dilemma. "Netanyahu is riffing off of what Trump does and Trump is riffing off of what Netanyahu does," he said.

Trump and Netanyahu are clearly helping each other out, Halbfinger said. "I think it helps Trump every time he helps Bibi (as Netanyahu is often called)," he added.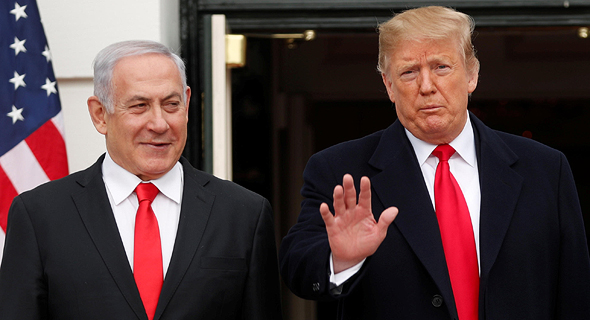 Benjamin Netnayahu (left) and Donald Trump. Photo: Reuters

This is not the first time an American president has become involved in an Israeli politician's campaign, Halbfinger said. Both Bill Clinton and Barack Obama have tried, to some degree, to help Netanyahu's opponents defeat him in the past, he added. "There are plenty of examples of presidents trying to put their thumb on the scale but Trump is just doing it so overtly," he said.

Halbfinger said he believes Trump is partly motivated by his ambition to advance the peace process between Israel and the Palestinians in what Trump called the "deal of the century."

"You can explain all of Trump's political gifts to Bibi as the greatest campaign to butter somebody up before you demand a concession in the history of diplomacy," he said.

According to Halbfinger, one thing that is very different between U.S. and Israeli politics is the acceptance of offensive or seemingly racist discourse. "In America, we think about Israel as a familiar, very western, place with a lot of the same values, but, even under Trump, if a U.S. politician said the kinds of things about a minority group that Netanyahu is saying about Arab citizens in Israel, that would have great, if not fatal, consequences on that person's political career," he said. "But here, he could easily be on his way to a record tenure."