Mind the Tech NY
Hot Off Election, Calcalist's Tech Conference Is Heading to New York
The annual event that brings together Israeli and American entrepreneurs, techstars, companies, and investors will open Wednesday night
Calcalist's annual Mind the Tech conference is coming to New York for the third year in a row, bringing along some of the hottest names in the Israeli and New York tech communities. Also on the agenda is a Meet and Pitch event that will connect Israeli entrepreneurs with potential U.S. partners and investors, the semi-finals of a $1 million startup competition by Israel-based firm Pitango Venture Capital, and the announcement of "Tomorrow's Promising Growth Companies" by Tel Aviv-based late-stage venture capital firm Qumra Capital.

"Mind the Tech" is the culmination of a partnership between Calcalist; Leumitech, the technology banking arm of Israeli Bank Leumi; the Jerusalem Municipality and the Jerusalem Development Authority; international accounting firm KPMG; Israel Electric Corporation; Nespresso; Tel Aviv-headquartered startup network SOSA; and Israel's national carrier El Al Israel Airlines Ltd.

Inon Elroy, Israel's economic minister to North America, will start the opening reception on Wednesday night.

Shmulik Arbel, head of corporate division at Leumi, will open the conference on Thursday. Yifat Oron, CEO of Leumitech, will discuss the technology world's own "Game of Thrones."

The first panel of the day will be the cybersecurity panel, with NSO co-president Tami Mazel Shachar up as the first speaker. Formerly of Q Cyber Technologies and 3M Electronic Monitoring, Mazel Shachar was appointed to her current position at the beginning of the year.

Nadav Zafrir, a former commander of Unit 8200, is the co-founder and CEO of Israeli cybersecurity foundry Team8. In October, Team8 raised a $85 million fund with commitments from 14 strategic partners including SoftBank, Airbus, Moody's Investors Service, and Microsoft.

Ofir Hason is the co-founder and CEO of Israeli cybersecurity CyberGym, which provides organizations and government agencies with immersive training programs and cybersecurity tools. CyberGym is a joint venture with Israel Electric Corporation.

Nimrod Kozlovski, partner at Israel-based law firm HFN and lecturer at Tel Aviv University, will moderate the conference and discuss the relationship between cyber and artificial intelligence.

From right: Nimrod Kozlovski, Sivan Shamri Dahan, Shmulik Arbel, and Danna Rabin

Jeff Glueck, Foursquare CEO and former White House Fellow in the Clinton Administration, will discuss the future of location technology with Pitango managing general partner Isaac Hillel.

Also attending will be Waze CEO Noam Bardin, who led the company's $1.3 billion acquisition by Google in 2013, and is now one of the highest ranking Israelis in the global company.

Gilad Lotan, vice president and head of data science at Buzzfeed, will speak at the event.

Amir Orad is the CEO of business intelligence startup Sisense Ltd., which develops software that allows companies with large datasets to gain insights on customers and users without requiring professional data analysis.

Chemi Peres is a co-founding partner at Israel-based venture capital firm Pitango Venture Capital and the chair of the Peres Center for Peace & Innovation. One of Israel's most veteran venture capitalists with over three decades in the industry, he is the son of late Israeli President Shimon Peres.

Entrepreneur and Philanthropist Matthew Bronfman is one of Israel's leading businessmen. In addition to being the Israeli franchisee of Ikea, he is a prolific investor in the Israeli tech scene. He will hold a fireside chat on bridging the cultural difference between New York and Tel Aviv with Erez Shachar, managing partner at Qumra Capital.

Another panel speaker will be Bill Marczak, postdoctoral researcher at the University of California and senior research fellow at human rights research group Citizen Lab.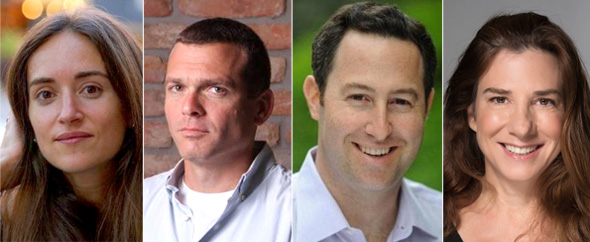 From right: Tami Mazel Shachar, Jeff Glueck, Nadav Zafrir, and Ana Ariño

Jonathan Lavender, global chairman of KPMG, will moderate a panel on scaling global corporations from seed to exit or IPO. Participants will include Ken Bronfin, senior managing partner at Hearst Corporation's venture capital arm Hearst Ventures, whose portfolio consists of the likes of Via, Buzzfeed, and Otonomo Technologies Ltd; Rob Delaney, vice president of Carrick Capital Partners, which focuses on technology-enabled businesses; Rich Routman, president and chief revenue officer of Minute Media; Qumra partner Sivan Shamri Dahan; and Ilan Twig, co-founder of TripActions.

Ana Ariño, chief strategy officer of the New York City Economic Development Corporation, will be interviewed on stage by Guy Franklin, general manager of SOSA NYC. In October, SOSA was chosen together with Jerusalem Venture Partners to set up a global cyber center in New York.

Tom Szaky is the founder and CEO of TerraCycle Inc., a private recycling company based in New Jersey. The company's most recent venture, Loop, is a reusable and returnable delivery service for consumers that picks up empty packages, then washes and reuses them. Among the brands already on board are Procter & Gamble, Unilever, PepsiCo, Nestlé, Danone, and UPS.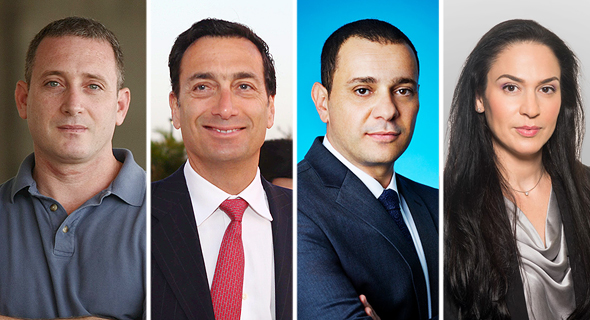 From right: Yifat Oron, Ofir Hason, Matthew Bronfman, and Noam Bardin

Tal Zubalsky is the co-founder of interactive multimedia video creation and distribution company Eko, together with Israeli musicians Yoni Bloch and partner Barak Feldman. The company offers an interactive storytelling platform that enables brands, producers, and studios to create original interactive series, with customers including Coca-Cola, Samsung, IKEA, Shell, and Red Bull.

Tomer Tagrin is the co-founder and CEO of Israeli marketing startup Yotpo Ltd., which develops a service that enables brands and online retailers to manage and respond to different types of user-generated online content related to their products and services.

Shahar Markovitch, the chief digital and information officer of El Al, will be speaking about innovation in the field of aviation.

Lindsay Grant, senior director of growth at Intel Sports, has previously held executive roles at both the NBA and the NHL. Intel's sports division develops innovative technologies intended to change the viewing experience of mass sports events. True View, a technology that uses dozens of high-quality cameras to give viewers the experience of being on the field, is developed in Israel.

Danna Rabin is the CEO of real-time sports engagement startup Heed Technology Ltd., which raised $35 million in a SoftBank-led investment round in October. Operational since 2017, Heed develops sensor systems that make use of artificial intelligence to track sports and entertainment events and automatically provide viewers with insights and analytics.

Moishe Friedman is the CEO of KamaTech, a nonprofit organization and startup accelerator working to integrate Israel's ultra-Orthodox population into its technology industry. Seven of KamaTech's startups, all led by Haredi entrepreneurs, will take part in the conference.

Calcalist and SOSA's annual Meet and Pitch event will take place on April 12. Participants include Amazon, Blackstone, Bridgewater Associates, Goldman

Sachs, Blumberg Capital, American Express, Morgan Stanley, Techstars, Hearst Ventures, Cyber Innovation Hub, Bundeswehr, Comcast Ventures, S-Curve Records, Moody's, RBC Capital Markets, Lytical Ventures, Dreamit Ventures, Octopus Ventures, On Grid Ventures, Fast Retailing, Fashion Tech Consortium, Boldstart Ventures, Innovation Endeavors, Our Innovation Fund, Team 8, ICONYC labs, Pereg Ventures, Scopus Ventures, Story Ventures, Cornerstone Venture Partners, Tectonic Capital, Flint Capital, Work-Bench Autonomy Ventures, Differential Ventures, WorldQuant Ventures, Kesha Ventures, Two Sigma Ventures, Pitango venture, Qumra Capital, State Of Mind Ventures, KPMG, and LeumiTech.

As part of the Meet and Pitch, the semi-finals of Pitango's $1 million startup competition, dubbed, Trifecta, will be held. Trifecta is intended for early stage startups. The 15 finalists will be invited to New York for a series of meetings with strategic players and industry leaders.