Airbnb Retracts Its Decision to Ban Settlement Listings
In November, Airbnb said that it would be banning some 200 listings in Israeli settlements in the West Bank from its service
Vacation rental company Airbnb has decided to retract its decision to ban listings in Israeli settlements in the West Bank, the company announced Tuesday. In November, Airbnb said that it would be banning some 200 listings in the West Bank from its service. The announcement came a single day before New York-based Human Rights Watch was set to publish a report outlining the company's activities in the West Bank, which included 139 properties on Airbnb's website.
In its statement, Airbnb said that while it will keep all the listings in the West Bank on its service, it "will take no profits from this activity." Instead, the company said it will donate profits from these listings to non-profit organizations "dedicated to humanitarian aid."
Airbnb's November announcement caused a backlash in Israel and in the U.S. Lawsuits against the company were filed in both the U.S. and Israel. In its statement, Airbnb stated that the company has "settled all lawsuits" in regards to its settlement ban.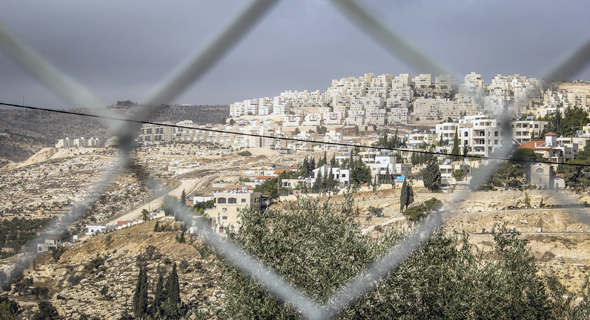 An Israeli settlement. Photo: Shutterstock