Brief
Israeli Boutique Hotel Chain Buys NIS 100 Million Development in Tel Aviv's South
Brown Hotels is planning to open a 190-room hotel on Tel Aviv's Salame Street
Israeli boutique hotel chain Brown (listed as Brown Ha-Moshava Boutique Hotels Ltd.) announced Thursday it has agreed to pay NIS 100 million ($27.8 million) to Israeli real estate development company Hagag Group for the rights to a future south Tel Aviv development. Dubbed Moma and located on Salame Street, the new complex is set to include four residential and commercial buildings and a park.

Brown, which bought the rights to one of the complex' buildings, is looking to operate a 190-room hotel featuring a restaurant and bar, a members club, pool, spa, and a gym.

Founded in 2010, Brown operates five hotels in Tel Aviv and two in Jerusalem. Last week, Calcalist reported that the company is set to open a $50-a-night capsule hotel later this year.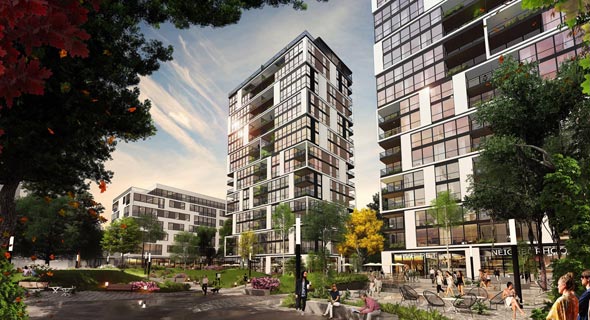 The Moma project (simulation). Photo: Hagag Group