EIF, Peninsula Growth Sign NIS 300 Million Agreement to Finance Israeli Companies
Under the agreement, Israeli companies in the domains of technology, industry, and services will be eligible for credit enhancement services and financing under favorable terms
Tel Aviv-based Peninsula Growth Fund has signed a NIS 300 million ($83.45 million) agreement with the European Investment Fund (EIF), part of the European Investment Bank Group, to provide financing to medium-sized Israeli startups.

For daily updates, subscribe to our newsletter by clicking here.

EIF already has an existing tech loan agreement with Israel's Bank Leumi, and last year made a limited partner anchor investment in ICV III, a fund investing in seed and early stage Israeli startups.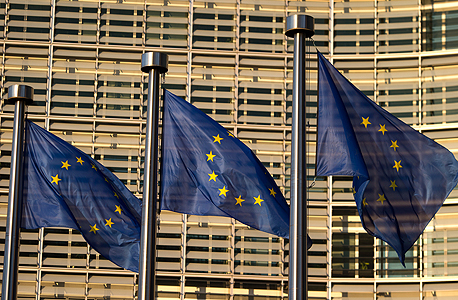 European Union. Photo: Bloomberg

Peninsula is one of two funds initiated by the Israeli Ministry of Finance in 2016 to support the growth of small and medium-sized businesses. The fund focuses on companies with a turnover of NIS 10 million (around $3 million) to 130 million ($36 million) a year, and has a total scope of NIS 450 million ($125 million).

Under the agreement between Peninsula and EIF—made possible due to Israel's participation in Horizon 2020, the European Union's research and innovation program—Israeli companies in the domains of technology, industry, and services will be eligible for credit enhancement services and financing under favorable terms. Horizon 2020 is carried out in Israel by the Israeli government's tech investment arm the Israel Innovation Authority (IIA), via the Israel-Europe Research and Development Directorate (ISERD).

EIF's operations in Israel hold great importance to the development of the local ecosystem, but until now the fund worked only with local banks, IIA head Aharon Aharon said in a statement. The agreement with Peninsula will provide Israeli growth companies with more competitive financing options, he said.