Israel's Bank Leumi and the European Investment Fund Renew Tech Loan Program
Under the new program, Leumi can offer up to $200 million in financing to tech companies in Israel
Israel's Bank Leumi and the European Investment Fund (EIF) announced Wednesday a renewal of a program to offer loans to small and medium tech companies in Israel.

For daily updates, subscribe to our newsletter by clicking here.

Under the new agreement, LeumiTech, a technology-focused subsidiary of Israel's second largest bank, can offer financing of up to $200 million, a $100 million increase over the original initiative, with EIF providing a guarantee for the funds as part of Horizon 2020, the European Union's research and innovation program.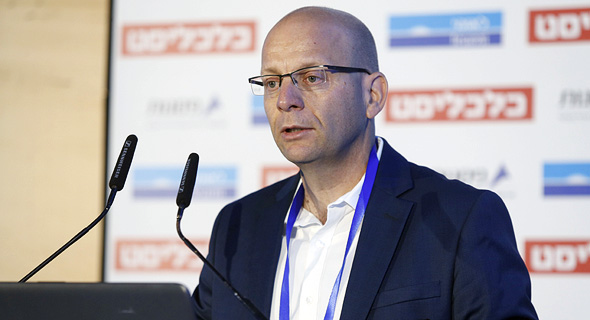 Koby Haber, head of Leumi's corporate and commercial division. Photo: Amit Sha'al

Leumi's collaboration with EIF is the first initiative of its kind in Israel and has been extended by two years from its original expiration date of March 2018 to March 2020.

The program targets companies with fewer than 500 employees, offering financing under favorable conditions to fund research and development activities. Up to $8 million in credit is available for each company accepted into the program.

Over the past year, 36 deals worth a total of $55 million were completed, Bank Leumi said in a statement, adding that dozens of new deals are currently in the pipeline. Some of the companies to receive financing through the program include Infinidat Ltd., a data storage company; Celeno Communications Ltd., which develops chips for Wi-Fi sets; and Highcon, the maker of a digital cutting and creasing printer.