New Bidders Join Israeli Boutique Hotel Chain Brown in Bidding Race for Israeli Airline Israir
Israeli businessmen Meir Shamir and Harel Shapira are both in deliberations to acquire Israir from controlling stakeholder IDB, according to people familiar with the matter
New bidders have joined Israeli boutique hotel chain Brown in the bidding race for Israeli airline Israir Airlines Ltd.

For daily updates, subscribe to our newsletter by clicking here.

Israeli businessman Meir Shamir, through his investment firm Mivtach Shamir Holdings Ltd., is in deliberations with Israir's parent company IDB Development Corporation Ltd., a holding company controlled by Argentinian businessman Eduardo Elsztain, one person familiar with the matter who spoke on condition of anonymity told Calcalist.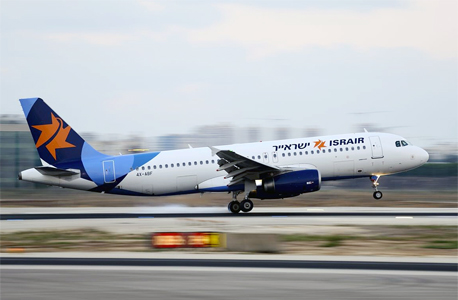 An Israir plane. Photo: Israir

Harel Shapira, one of the owners of Tel Aviv-listed Shapir Engineering and Industry Ltd., has also been in negotiations with Israir CEO Uri Sirkis and representatives of the company's pilot union, according to another person who spoke to Calcalist on condition of anonymity.

Shamir has already reached an understanding with Israir's pilots, promising them between 5% and 10% of the company's stock, the person familiar with the matter said. IDB will also maintain a small share of the company, according to the person.

In March, Calcalist reported that Brown has reached understandings in a deal to acquire Israir for $70 million. Brown and Tel Aviv-based investment firm Kedma Capital also remain in the running, according to the people familiar with the matter.