Ahead of Tel Aviv Eurovision, Israeli Table Booking Startup Launches English Service
Order.Chat uses a Facebook chatbot to automatically reserve restaurant tables online; Israel is expecting a flux of tourists attending the Eurovision in May
Ahead of the 2019 Eurovision song contest to be held in May in Tel Aviv, Israel-based startup Order.Chat has launched its automated online restaurant reservation service in English to accommodate the thousands of tourists expected to attend the event. In a statement released Sunday, Order.Chat's co-founder and CEO Alon Schwartzman said he believes the service can remove language barriers and allow tourists to enjoy the country's unique cuisine.

For daily updates, subscribe to our newsletter by clicking here.

Founded last year and based in Herzliya, a town in central Israel, Order.Chat lets users automatically book a restaurant table by conversing with a Facebook chatbot. The service operates on a 24-7 basis and automatically contacts the requested restaurant, sending a confirmation or suggesting an alternative if the restaurant is fully booked. Users can either ask to reserve a table at a specific restaurant or request recommendations for a certain type of restaurant in a specific city. Currently, the service only operates in Israel and intends to expand globally, according to the statement.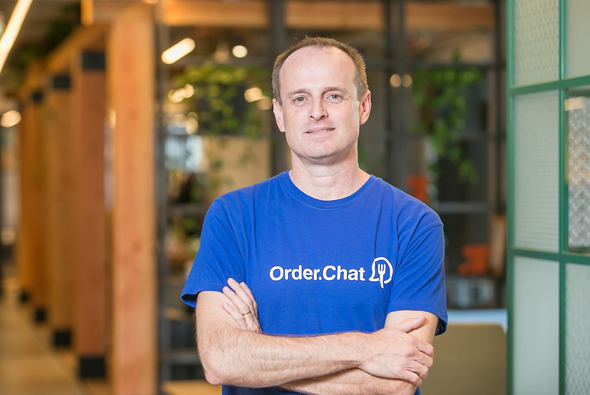 Order.Chat's co-founder and CEO Alon Schwartzman. Photo: Order.Chat