Social Engagement Startup Spot.IM Raises $25 Million
Spot.IM offers online publishers tools to create social communities and commenting platforms directly on their websites
Israel-based social engagement startup Spot.IM has announced Tuesday a $25 million series D round led by Insight Venture Partners. Millhouse Capital, AltaIR Capital, Cerca Partners, and Oracle senior vice president Jonah Goodhart also participated in the round. The investment brings Spot.IM's total funding raised to date to $63 million.

For daily updates, subscribe to our newsletter by clicking here.

Spot.IM also raised an additional $6.5 million from Insight to buy back stocks and options from company employees and small shareholders.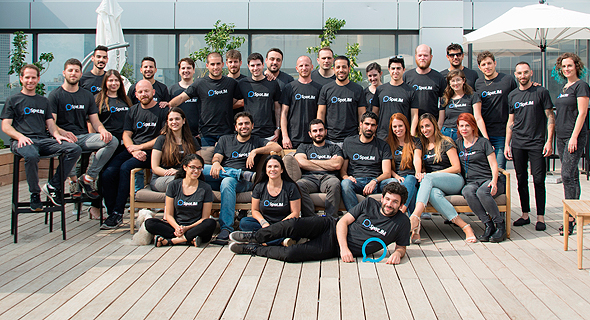 Spot.IM's team. Photo: PR

Founded in 2012 and headquartered in New York City with additional offices in Tel Aviv, Spot.IM offers a social engagement management platform for the online publishing industry, which enables publishers to create social communities and commenting platforms directly on their websites.

"We want to teach publishers to look at each user as a revenue source, similar to mobile companies," co-founder Nadav Shoval told Calcalist in a recent interview. "Our tests show that most of the revenues generated by publishers come from 10%-30% of users, and those users need to be monetized."

Shoval also revealed that the company intends to grow its employee count from 80 to 130 people by the end of the year, and expand its research and development center in Tel Aviv.