Sisense to Acquire Analytics Startup Periscope Data
With the acquisition, Sisense will surpass the $100 million mark in annual recurring revenue
Israel-based business intelligence startup Sisense Ltd. announced on Tuesday the acquisition of the assets, people, and overall business operations of cloud data analytics company Periscope Inc., known as Periscope Data. The financial details were not disclosed but one person familiar with the matter who spoke with Calcalist on condition of anonymity said it was a stock deal valued at over $100 million.

For daily updates, subscribe to our newsletter by clicking here.

San Francisco-based Periscope counts Adobe, Crunchbase, ZipRecruiter, and Tinder among its clients. Its 150 employees, including founders Harry Glaser and Tom O'Neill, will be integrated into Sisense, which currently employs some 550 people in Israel, New York, London, Arizona, Kiev, Melbourne, and Tokyo. With the acquisition, Sisense will surpass the $100 million mark in annual recurring revenue (ARR), the company said.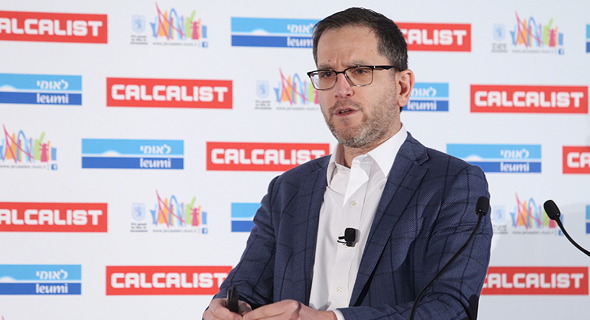 Sisense CEO Amir Orad. Photo: Orel Cohen

Founded in 2004, Sisense raised $200 million to date from investors including Insight Partners, Battery Ventures, and Bessemer Venture Partners. Its customers include the Nasdaq exchange, Phillips, General Electric, and Spotify.

"Very soon every company will be a data-driven company and every product a data-driven product," Sisense CEO Amir Orad said in a statement. "Cloud, big data, AI, and machine learning are accelerating this transition."

Sisense and Periscope have been in talks for the merger for the past 18 months, Orad added in a Tuesday interview with Calcalist. It will open a lot of opportunities for the company and accelerate its growth, potentially in the direction of going public, he said.