Top Startups
Calcalist's Top 50 Startups 2019: #3 The Investment That Paved Global Expansion
Business intelligence startup Sisense identified the need to expand and turned to the U.S., U.K., and Japan. Its growth makes it a prime candidate for acquisition
Israel-based business intelligence startup Sisense Ltd. was founded in 2004. While this makes it a rather mature company, it found its major success rather recently. In the past year, it was bolstered by a revolution overtaking the business world, which on one hand is aware of the huge amounts of data accumulating in its systems, and on the other hand, understands that its abilities to leverage this data are limited.

See Calcalist's top 50 startups project here.

Sisense wants to bridge that gap via a cloud-based business intelligence platform that uses artificial intelligence algorithms to analyze organizational data. The platform is available via multiple devices and apps and can be operated through text, speech, chat, and IoT applications, without needing any special training or skills. Customers include General Electric, Philips, Expedia Group, Rolls-Royce, Mazda, Nissan, Air Canada, Nasdaq, NASA, and eBay.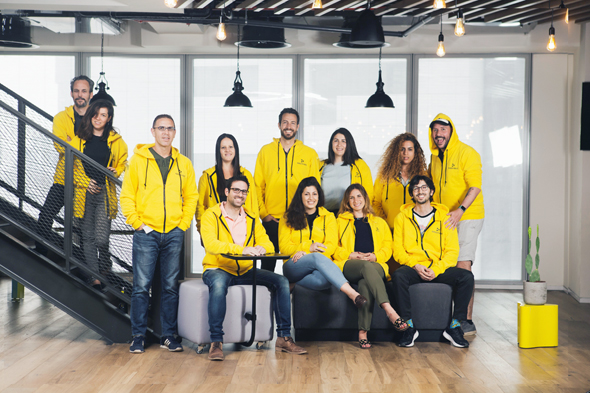 Sisense. Photo: Tommy Harpaz

The company is expected to launch a new technological product later in the year.

In September, Sisense raised $80 million in a round led by New York-based venture capital firm Insight Venture Partners, which brought the company's total funding raised to $200 million. The company leveraged the investment for global expansion, opening offices in Arizona, London, and Japan, and raising its employee count from 450 to 600, 250 of them in Israel. The company is currently setting up a new office in Australia.

Lastly, as a company operating in a trendy domain alongside giants like Oracle Corp. and Salesforce.com Inc., Sisense may become a target of consolidation with an acquisition bid in the range of several hundred million dollars.