WeWork Reduces First Quarter Losses to $264 Million
The company's losses are mainly a result of its fast global expansion—WeWork currently operates approximately 650 spaces in 117 cities worldwide
Coworking company WeWork, recently rebranded as the We Company, managed to slightly reduce its first-quarter losses, the company announced Wednesday. In the first quarter of 2019, WeWork lost $264 million, compared to reported losses of $274 million for the same period in 2018.

For daily updates, subscribe to our newsletter by clicking here.

The company's losses are mainly a result of its fast global expansion—WeWork currently operates approximately 650 spaces in 117 cities worldwide.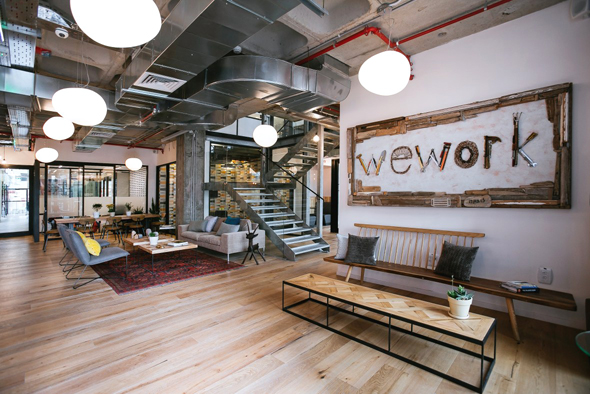 WeWork space. Photo: WeWork

Despite still maintaining significant losses, the company continues to show consistent growth in revenues. WeWork's revenues in the first quarter of 2019 were $689 million, compared to $342 million in the first quarter of 2018. In total, WeWork lost nearly $2 billion in 2018, up from $933 million in 2017, while seeing increased revenues of $1.82 billion in 2018.

On Wednesday, the company also announced the launch of ARK, a real estate acquisition platform from which it will buy stakes in buildings that the company plans to lease space in.

WeWork's latest funding round from existing investor SoftBank, announced in January, valued the company at $47 billion. SoftBank invested $10.5 billion in the company overall, backtracking on its earlier intention to invest $14 billion more.