The European Investment Fund and Israel's Bank Leumi Expand Tech Loan Program
LeumiTech, a technology-focused subsidiary of Israel's second largest bank, can offer to finance a combined sum of up to $620 million with EIF providing a guarantee for the funds as part of Horizon 2020, the European Union's research and innovation program
The European Investment Fund (EIF) and Israel-based Bank Leumi announced on Sunday the expansion of their existing loan program to small and medium tech companies in Israel.

Under the new agreement, LeumiTech, a technology-focused subsidiary of Israel's second largest bank, could finance a combined sum of up to NIS 2.2 billion ($620 million), with EIF providing a guarantee for the funds as part of Horizon 2020, the European Union's research and innovation program.

Launched in 2016, Leumi's collaboration with EIF, originally set at $100 million, was the first initiative of its kind in Israel. The program focuses on companies with less than 500 employees, and offers financing under favorable conditions to fund research and development activities. Up to $8.8 million in credit is available for each company accepted into the program, according to LeumiTech's statement.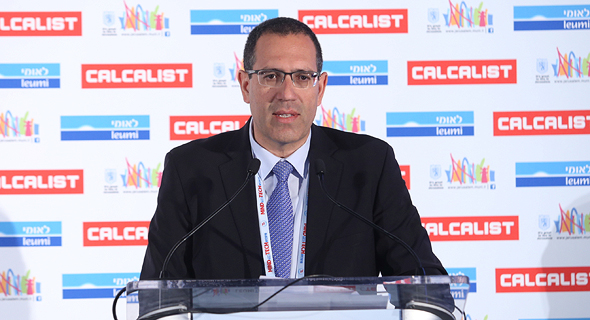 Shmulik Arbel, head of Bank Leumi's corporate and commercial division. Photo: Orel Cohen