As Market Matures, Israeli Tech Valuations Continue to Climb
More Israeli startups raising capital in 2018 did so at higher company valuations than their last round, compared to 2017, according to a new report
Israeli startups looking to raise capital are doing so at higher and higher valuations. Out of the startups that held funding rounds in 2018, 89% did so at a higher company valuation than their last round, compared to 81% in 2017, according to a new survey published Sunday by Israel-based law firm Shibolet & Co. and international law firm Fenwick & West LLP.

For daily updates, subscribe to our newsletter by clicking here.

The number of companies raising at the same valuation dropped from 8% in 2017 to 3% in 2018, and the number of companies that had seen their valuation decrease also fell from 8% to 3%.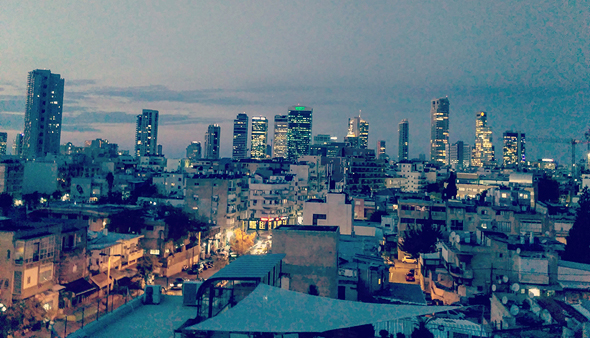 Tel Aviv. Photo: Orr Hirschauge

In comparison, 78% of Silicon Valley companies raised at a higher valuation in 2018, and 11% raised at a lower valuation.

The increase in valuation comes hand in hand with another aspect typical to the mature market Israel is becoming: a significant decrease in the overall number of rounds, and a growing preference for investment in later stages.

While the overall number of late-stage rounds is also falling, as these companies often draw in tens of millions of dollars at every round at valuations of several hundred millions or more, the overall percentage of late-stage rounds is increasing. In 2018, late-stage rounds made up 15% of all funding rounds, compared to 4% in 2017. Series A rounds, at the same time, fell from 35% to 30%.

For the first time, the Israeli market is seeing an increase in company valuations alongside later stages, meaning the industry is creating mature companies that can leverage private capital without undermining their valuation, and thus are in no hurry to sell or go public, Shibolet partner Lior Aviram said in a statement.