In Line with OECD Trend, Low-Wage Jobs Continue to Drive Employment in Israel
Israel's GDP per capita grew by only 1.33% in 2014-2018, compared to the OECD average of 2.2%, according to an OECD report published Monday
Israel's historically low unemployment rate, which has been on a consistent decline since 2004, is often touted as a factor in Israel's economic strength. But a new report published Monday by the OECD (the Organisation for Economic Co-operation and Development) highlights a frequent criticism of Israel's labor market—its social inequality and lack of inclusion. While employment continues to rise in Israel, the report shows, most jobs created continue to be low in both wages and productivity.

For daily updates, subscribe to our newsletter by clicking here.

The trend is not unique to Israel, but rather seen across most OECD countries. In Germany, the U.K., and France—the three largest European economies—the top three sectors that had the largest employment increases in 2010-2017 accounted for a third of total job creations between them, but all paid below average wages. In Belgium, Finland, Italy, and Spain, the industries that had above-average productivity levels saw more job lost than jobs created.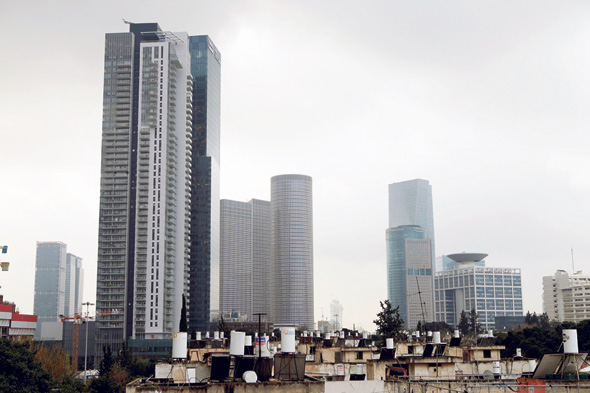 Tel Aviv. Photo: Amit Sha'al

Low wages and low job productivity weigh down on a country's entire economy and its standard of living. In many companies, according to the report, management chooses to hire additional people to increase productivity instead of making business investments that could boost productivity growth. Wage increases, in turn, have been kept relatively low due to the impact of the 2008 financial crisis—in two thirds of OECD countries, wage growth remained below pre-crisis rates, with actual wages remaining below crisis levels in several countries, including Greece, Italy, and Spain.

In Israel, the manufacturing industry has been particularly hard-hit in terms of productivity growth, according to the report. Between 2014 and 2018, while OECD countries have seen on average an annual growth of 2.6%, Israel has seen a 0.5% decrease, putting it at the bottom of the list in terms of growth. In 2010-2014, Israel saw a growth of 0.7% compared to the OECD average of 1.9%. in 2000-2010, Israel saw an increase of 2.1% compared to 4.2%.

According to previous studies by the Israeli Ministry of Finance and the Bank of Israel, the significant gap in productivity between Israel's tech industry—often called the country's "growth engine"—and its traditional manufacturing industry is exerting downwards pressure on the country's entire economy.

The data is slightly better for labor productivity in business services. Productivity increased by 1.45% in 2014-2018, compared to the OECD average of 1.6%. However, in 2010-2014 and 2000-2010, labor productivity in Israel was significantly higher than the OECD average.

It is therefore unsurprising to note that Israel's gross domestic product (GDP) per capita grew by only 1.33% in 2014-2018, compared to the OECD average of 2.2%. Additionally, most of that growth has been driven by an increase in work hours: Israel's GDP per hour worked grew by only 0.5% in the period, compared to the OECD average of 1.25%. While Israel's GDP growth per capita is below the OECD average, however, Israel still tops the chart in terms of GDP growth, according to the Israeli Central Bureau of Statistics.

There is a silver lining. Unlike two thirds of OECD countries, Israel has seen a 3% increase in real wages between 2014 and 2018, compared to the OECD average of 1.75%.

Productivity is ultimately a question of working "smarter" rather than "harder," the report's authors conclude, calling on countries to put in place policies that stimulate investments, capitalize on the opportunities of the digital revolution, and encourage growth in high productivity activities.