Brief
Home Cannabis Farming Startup Seedo Launches EU Distribution Hub
Seedo develops a device about the size of a mini-fridge used for home cannabis farming under controlled conditions
Haifa-headquartered cannabis farming startup Seedo (listed as Eroll Grow Tech Ltd.) announced Sunday that it opened a European distribution hub near Rotterdam, Netherlands. The company will begin shipments of its home cultivation device throughout the E.U. "in the coming days," Seedo CEO Zohar Levy said in a statement.

The new location will also serve as the company's customer service center and logistics warehouse, the company said.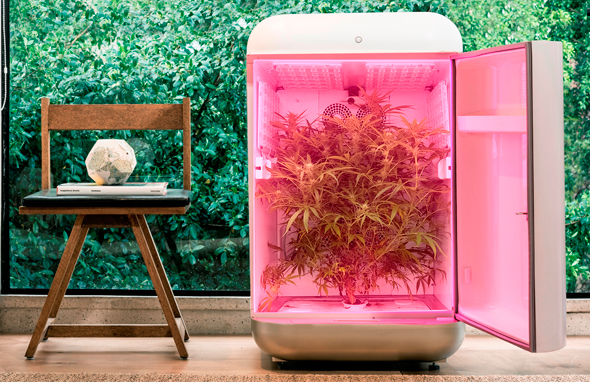 Seedo. Photo: Raz Menashe

Founded in 2013, Seedo develops a device about the size of a mini-fridge used for home cannabis farming under controlled conditions. The device utilizes computer vision to analyze the state of the crops and determine their needs.

Earlier this year, the CEO of Israeli PepsiCo-owned SodaStream International Ltd. Daniel Birnbaum led a $4 million investment round in the company.