Derivative Suit Sheds Light on Teva's Disastrous Rimsa Acquisition
Teva acquired Mexican drugmaker Rimsa in 2016, but an anonymous email sent a week after the deal's completion led Teva to launch an internal investigation—and sue the sellers for fraud
As part of ongoing court proceedings in Israel, Teva Pharmaceutical Industries Ltd. has outlined the process that led it to its problematic though oft-forgotten 2016 acquisition of Mexican drugmaker Rimsa. So how does a drug company pour $2.3 billion down the drain in what it later claimed was a fraudulent selling process? The answer is, apparently, that it was unpreventable.

For daily updates, subscribe to our newsletter by clicking here.

Teva acquired Mexico City-based Rimsa, or Representaciones e Investigaciones Medicas SA, in March 2016, agreeing to pay a sum 22 times higher than Rimsa's forecasted profit value in its plan to gain a foothold in the Latin American generic drug industry. Immediately after, Teva shut down the facility, citing discrepancies between information in Rimsa's regulatory filing and the underlying asset, and filed a lawsuit against Rimsa's previous owners, the Espinosa family.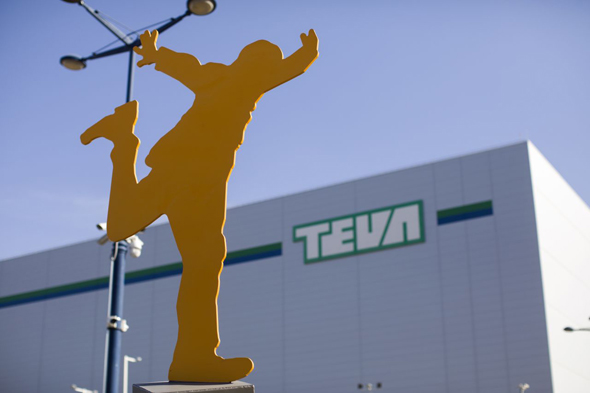 Teva. Photo: EPA

Teva's fraud claim was rejected in August 2017, with the New York court stating Teva should have discovered any problems during its due diligence process. Teva eventually settled out of court in early 2018.

Following the Rimsa acquisition, Israeli shareholders filed a derivative suit in Israeli central district court against Teva executives and against Citigroup Inc., a subsidiary of which advised Teva on the deal. On Monday, Teva filed its answer with the court, outlining the process that led it to decide in favor of the acquisition and asking the court to discharge the suit. Among other reasons, Teva claimed that it could not have learned of Rimsa's deception from its due diligence process.

According to the filing reviewed by Calcalist, Teva first became interested in Rimsa in 2014, when it was looking to expand to Mexico and South America. In February 2015, Teva's global business development team visited Mexico to meet with several companies. At that time, Rimsa declined to meet with the team. In the filing, Teva states the refusal stemmed from the fact that Rimsa was shopping for buyers, initiating a bidding process helmed by Goldman Sachs in May 2015. That year, Teva was also negotiating its much more ill-fated acquisition of Allergan's generic unit Actavis, for which it eventually paid $40.5 billion in 2016.

Teva beat out two other bidders for Rimsa, Pfizer Inc. and Abbott Laboratories, which did not discover Rimsa's deception either, according to Teva. The deal was signed in September 2015 and completed in March 2016 following a due diligence process. Ten of Teva's board members voted in favor of the deal, and two abstained.

Some of the claims outlined in the suit against Teva pertain to alleged faults in the due diligence process and in the guidance provided by Citigroup. In its answer, Teva stated that while the process is intended to provide the buyer with a clear enough picture, it is not an air-tight process, and cannot be completed fully under the time constraints—a strange claim, perhaps, for a company that spent billions acquiring other companies during its lifetime.

According to the filing, Teva began the due diligence process in June 2015 after receiving a document a few dozen pages long from Goldman Sachs with Rimsa trade secrets, which "did not raise any red flags." In the next step of the process, a 71-person team from Teva perused almost 18,000 documents provided by Rimsa, cross-referencing them with various regulatory approvals.

A week after the deal was completed, Teva received an anonymous email that notified the company of irregularities and corruption in the just-acquired factory, stating Rimsa's manufacturing did not match its records. According to Teva, it then commenced with its own internal investigation, now with full access, and discovered that Rimsa had performed sophisticated fraud in the face of Mexico's health authorities, fraud that was concealed via two sets of books.

In one example, Teva cited an email sent in August 2010 by Rimsa's quality control supervisor, addressed to the CEO ahead of an audit. In the email, she wrote that the number of Rimsa products that do not meet regulatory demands is constantly on the rise, and that she is worried and does not want to face the consequences of the illegal activities being performed by the company. Another email, sent from Leopoldo de Jesus Espinosa Abdala to his brother Fernando Espinosa Abdala, states that of the 146 products manufactured by the company at the time of the email, 71 did not match the official reports.

In its Monday filing, Teva stated the settlement with the Espinosa brothers awarded Teva compensation in the hundreds of millions of dollars. The plaintiffs estimated the compensation at $350 million.

Teva reported on the compensation in its first quarter reports for 2018, stating it had "benefits from legal settlements of $1.3 billion mainly related to the Allergan working capital adjustments, the Rimsa settlement, and the reversal of the carvedilol judgment against Teva." The compensation from Allergan amounted to almost all that sum, however, casting doubt on the number Teva stated in Monday's filing. Calcalist previously reported that the sum received from the Espinosa family was around $45 million—the last payment held in a trust that Teva was due to pay for the Rimsa acquisition, but didn't.

According to Teva's Monday filing, it previously absolved some of the defendants in the suit, as well as Citigroup, of any legal liability. Those absolved include former CEO Erez Vigodman, under which the acquisitions of both Actavis and Rimsa were made. The immunity awarded was the decision of the company's shareholders, Teva said.

Teva's relationship with Citigroup extends beyond its advisory role in the Rimsa deal: in December, Teva chose Citi, via Citibank N.A., as the successor depositary bank for its American Depositary Receipt (ADR) program. Teva's ADRs are traded on NYSE.