Modern PC Users Have Rejuvenated the Computer Market, Says Intel Exec
Smartphones are amazing for connecting users, but when people want to focus on a task or to get creative, they turn to their computers, said Intel vice president Ran Senderovitz
Smartphones are amazing for connecting users, but when people want to focus on a task or to get creative, they turn to their computers, Ran Senderovitz, vice president and general manager of mobile product marketing at Intel Corporation, said last week in an interview with Calcalist.

For daily updates, subscribe to our newsletter by clicking here.

The interview was held at the Computex 2019 trade show in Taipei, Taiwan, where Intel first unveiled its "Ice Lake" processors, developed in its research and development center in Israel's northern city Haifa. The new processor, which will for the first time have built-in artificial intelligence capabilities, was designed to handle the growing demand for fast performance in the face of the ever-increasing amounts of data.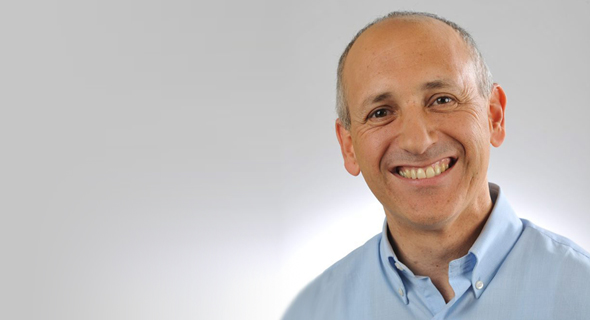 Ran Senderovitz. Photo: Dudu Azulay

After several years of slowdown in the personal computer market as attention shifted towards smartphones and tablets, in the last three years there has been a reawakening in both the laptop and the desktop segments. The revival, according to Senderovitz, is thanks to the "modern" PC users, who run their lives via computers be it at home, the office, or on the go.

"Studies we have conducted have shown that despite the huge increase in time spent on smartphones, the average amount of time people spend on their computers has not decreased—and in some areas, even increased," Senderovitz said. The smartphone is seen as a constant source of disturbance and distraction, he said, but when one wants to focus on a task, a computer screen provides users with a contained and focusing environment.

Combined with computers manufactured by the likes of Dell, Asus, and Lenovo, the advancements incorporated in Ice Lake will not result just in better graphic performance, said Uri Frank, vice president and general manager of Intel's core and client development group. The new processor will also offer better power conservation, better video quality, and better AI capabilities, he said.

The author was a guest of Intel Corporation at the conference.