Fiverr Wants to Go Public According to a Post-IPO Valuation of $650 Million
The online gig marketplace is looking to raise $121 million in its initial public offering on NYSE, according to its new prospectus
Online gig marketplace Fiverr Int. Ltd. is looking to raise $121 million in its upcoming initial public offering on NYSE, at a post IPO valuation of $650 million, according to an updated prospectus submitted Monday to the U.S. Securities and Exchange Commission. The company is pricing 5.2 million shares at an estimated $18 to $20 each.

For daily updates, subscribe to our newsletter by clicking here.

In its previous prospectus, submitted in May, Fiverr reported revenues of $75.5 million for 2018 and of $52 million for 2017. The company also reported a net loss of $36 million for 2018, and of $19 million for 2017. Like Uber, Fiverr has cautioned that it may never reach profitability. According to the prospectus, Fiverr has facilitated over 50 million transactions to date and operates in over 160 countries.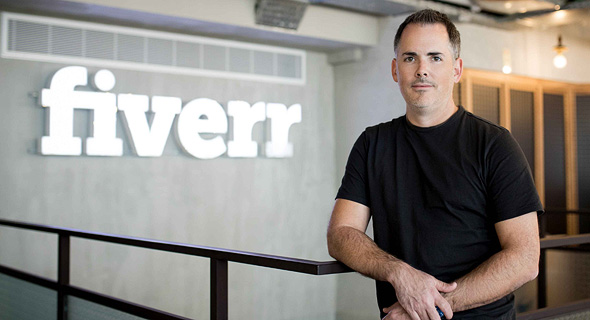 Fiverr CEO Micha Kaufman . Photo: Omer Hacohen

The updated prospectus shows that despite recording faster revenue growth than its competitors, only a small percentage of Fiverr's growth is derived from new customers. Much of Fiverr's revenues are based on existing customers that have increased their activity on the platform. While the number of Fiverr's active buyers increased only slightly—from 1.9 million in the first quarter of 2018 to 2.1 million in the first quarter of 2019—its spend per buyer increased from $126 to $150.

However, the market is saturated, and the fast increase in service providers compared to the slower climb in the number of transactions is one of the factors that contribute to the low profitability of companies in the market. Fiverr's expenses include the cost of its data servers as well as marketing costs—which accounted for 65% of Fiverr's expenses in the first quarter of 2019.

Fiverr is represented by Israel-based law firm Meitar Liquornik Geva Leshem Tal.