Auto Parts Company Denso Partners With Tel Aviv-Based Startup Ottopia
Ottopia develops a remote control system for autonomous vehicles, which allows human operators to remotely assist a vehicle's AI system in making decisions
Tokyo-listed auto parts supplier Denso Corporation has partnered with Tel Aviv-based startup Ottopia Technologies Ltd. on reliable remote assistance solutions for autonomous vehicles, the latter announced Tuesday. The financial terms of the deal were not disclosed.

For daily updates, subscribe to our newsletter by clicking here.

Ottopia also announced the official launch of its remote control system for autonomous vehicles, which allows human operators to remotely assist a vehicle's artificial intelligence system in making decisions in complex and unpredictable situations. Ottopia's technology offers remote driving solutions for individual vehicles as well as fleets.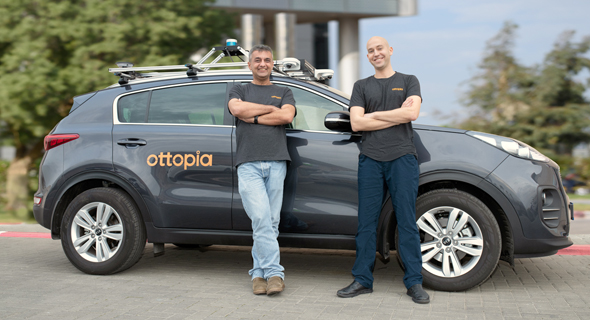 Ottopia co-founders Leon Altarac (left) and Amit Rosenzweig. Photo: Ottopia
Founded in 2018 by former Microsoft executive Amit Rosenzweig and former head of the autonomous vehicles and robotics branch for the Israeli military Leon Altarac, Ottopia has raised $3 million to date.