Pitango Looking to Raise $150 Million Health Tech Fund
The new fund has already led a first $7 million investment in Massachusetts-based whole genome sequencing startup Variantyx
Israel-based Pitango Venture Capital announced Thursday the launch of its first health tech fund, aiming to raise $150 million. Pitango also announced the new fund has led a first $7 million investment in Massachusetts-based whole genome sequencing startup Variantyx Inc. Variantyx was founded in 2014 by Israeli entrepreneurs and scientists Haim Neerman, Tomer Jackman, and Noam Shomron as a joint venture with the Sackler School of Medicine of Tel Aviv University.
For daily updates, subscribe to our newsletter by clicking here.
Pitango's new fund will focus on companies in the domains of digital health, Health information technology (HIT), and med tech, with a possible outlook into diagnostics, biopharma, foodtech, and agtech.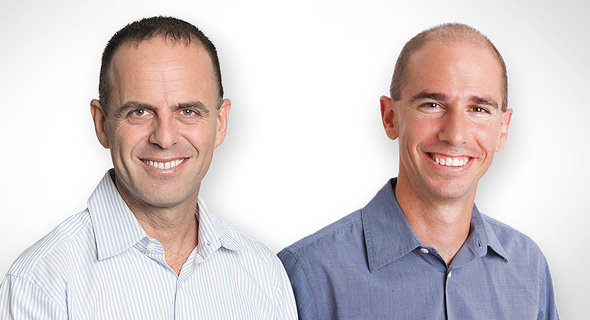 Pitango managing partners Ittai Harel and Guy Ezekiel. Photo: Yoram Reshef
Founded in 1993 and based in Herzliya, a town in the Tel Aviv area, Pitango has more than $2 billion in assets under management. Pitango's portfolio companies include ridesharing company Via Transportation Inc. and Nasdaq-listed cybersecurity firm ForeScout Technologies Inc.
Among the health tech companies Pitango previously invested in are drug compliance app developer Medisafe Project Ltd., heart trans-catheter valve replacement technologies company Medtronic Ventor Technologies Ltd., acquired by New York-listed medical technology company Medtronic PLC in 2009 for $325 million, and patient information company dbMotion Ltd., acquired by Nasdaq-listed Allscripts Healthcare Solutions, Inc. for $235 million in 2013.