Cannabis Farming Technology Startup Indorz Raises $1.4 Million
Founded by veterans of Israeli military IT unit Mamram and signal intelligence unit 8200, Indorz aims to use data to standardize cannabis farming
Cannabis farming technology startup Indorz Inc. has completed a NIS 5 million ($1.4 million) funding round, which the company will use to market its sensor-based farming automation system, co-founder and CEO Ido Hefner confirmed to Calcalist in a recent interview. The funds came from three unnamed angel investors as well as through a crowdfunding campaign, according to Hefner.

For daily updates, subscribe to our newsletter by clicking here.

Indorz aims to standardize cannabis farming, using sensors and data analytics to automate the farming process in a way that will help growers produce a uniform product for the pharmaceutical industry. The company was founded in 2016 by Hefner and Or Blinder, veterans of Israeli military's information technology (IT) unit Mamram and signal intelligence unit 8200. The latest round brings Indorz's total funding raised to date to NIS 9.5 million (approximately $2.6 million).

According to Hefner, many patients report a lack of uniformity in cannabis-based medicine and the practice of collecting plant data and making data-based decisions has yet to become an industry standard.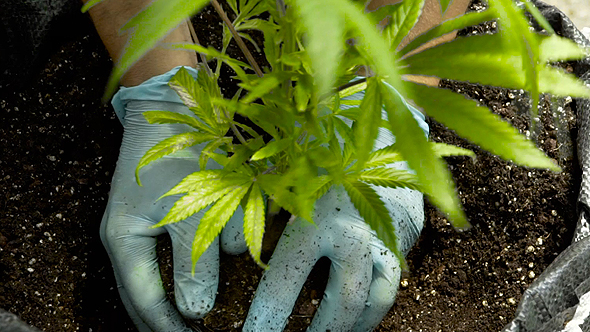 Cannabis. Photo: Reuters

Indorz is entering a market currently dominated by U.S.-based Argus Control Systems Ltd. and Canadian company Priva B.V., but with a price tag of $80,000 per dunam, Indorz comes in at a much lower rate, Hefner said. "Our advantage is in research and development," he said. "Our monitoring process is more efficient and therefore lowers the cost."

Hefner added that Indorz has its sights on the developing North American market. As part of its strategy, the company partnered with Canadian oil and gas company Zedi Inc., which has agreed to distribute Indorz's system for a percentage of the profits.