Israeli Carsharing Company Car2Go Expands to Europe
Through its European subsidiary GoTo, Car2Go is set to offer short and medium-term rentals of electric vehicles and motorized scooters, as well as dockless electric scooters and bicycles
Tel Aviv-based car-sharing company Car2go Ltd. is looking to expand its service to cities throughout Europe through fully-owned subsidiary GoTo Mobility Ltd., the company announced Tuesday. GoTo's European operations are set to launch in 2020, the company said.

For daily updates, subscribe to our newsletter by clicking here.

In Europe, GoTo is set to offer short and medium-term rentals of electric vehicles and motorized scooters, as well as dockless electric scooters and bicycles, all through a single app.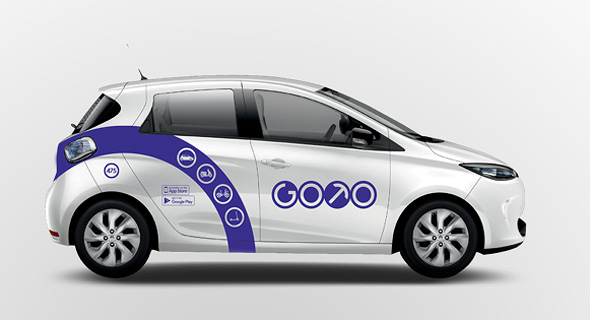 Car2Go vehicle. Photo: Car2Go

Car2Go's parent company, Tel Aviv-listed Shagrir Group Vehicle Services Ltd., runs the Israeli operations of dockless bike sharing company Beijing Mobike Technology Co. Ltd. According to Shagrir's filing to the Tel Aviv Stock Exchange, the company intends to roll out thousands of each type of vehicle during its European expansion.

In November, French automaker Groupe Renault announced it launched a fleet of 150 electric Renault vehicles for local car-sharing use in Malta in partnership with GoTo. The company's only activities in Europe currently are in Malta, where it has been operating since 2017.