Viola Growth Raises Third, $280 Million Fund
The Israel-based venture capital fund's two previous funds totaled $440 million in commitments
Israel-based venture capital fund Viola Growth, of the Viola Group, is raising a third fund. The fund has already closed commitments for most of its $280 million target, several people familiar with the matter told Calcalist on condition of anonymity. According to documents filed with the U.S Securities and Exchange Commission in April, the fund has already raised at least $40 million in commitments.

For daily updates, subscribe to our newsletter by clicking here.

Viola Growth specialized in growth-stage companies, meaning companies with an annual turnover of at least $10 million and a few dozen employees, and typically invests $20 million to $40 million in each company. Viola's first fund, raised in 2008, closed at $164 million. Its second, raised in 2014, closed at $274 million. Portfolio companies include Interactive content company Playbuzz Ltd., web traffic analytics company SimilarWeb Ltd., and web personalization company Dynamic Yield Ltd., recently acquired by McDonald's for $300 million.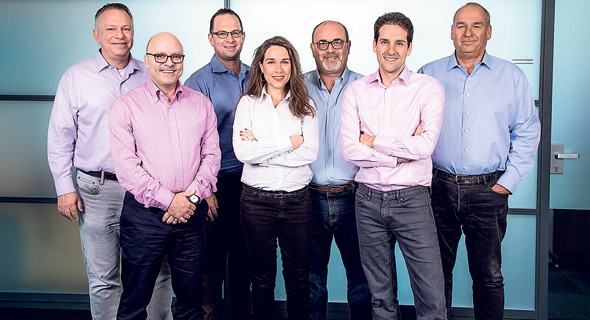 Viola Growth's team. Photo: Eric Sultan

The Viola Group, founded by Shlomo Dovrat and Avi Zeevi, has over $2.8 billion in assets under management. Viola Growth's team includes Harel Beit-On, Natalie Refuah, Sami Totah, Jonathan Kolber, and Ayal Shiran, as well as Eran Westman and Rafi Carmeli, who have joined in the past year.

Viola Growth believes the potential for the creation of large Israeli tech companies exists, and will continue to support them in the future, the fund told Calcalist in a statement.