Intel Announces Israeli Startup Accelerator
Called Ignite, the accelerator will host 10 to 15 pre-seed to seed stage startups for a 20-week mentorship program in a variety of product, management, and technical areas
Intel Corporation will be launching a startup accelerator in Israel, Intel CEO Robert (Bob) Swan announced Sunday during a visit to the country. Called Ignite, the accelerator will host 10 to 15 pre-seed to seed stage startups for a 20-week mentorship program in a variety of product, management, and technical areas, the company said in a statement.

For daily updates, subscribe to our newsletter by clicking here.

The Ignite program will begin operations in Israel this year, with the company planning to expand to additional countries in the future. Intel will not be seeking equity in or rights to intellectual property from the startup companies, according to the statement.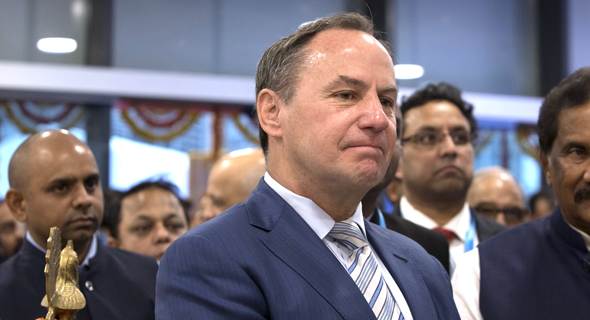 Intel CEO Bob Swan. Photo: Bloomberg

Tzahi (Zack) Weisfeld, the former general manager of Microsoft's startup outreach program, will serve as general manager and managing director of Ignite. Weisfeld left Microsoft in April 2018.

Intel, which opened its first operation in Israel in 1974, is the largest non-government employer in the country. The company currently employs approximately 12,000 people locally, according to the company, including the 1,100 people employed by automotive chipmaker Mobileye, acquired by Intel in 2017 for $15.3 billion. Intel's exports from Israel amounted to $4 billion in 2018, according to company statements. On Monday, Calcalist reported that Intel is postponing the construction of its new fabrication facility in southern Israeli town Kiryat Gat to an unknown date.