Hospitality Chain Selina to Open Location in Jaffa
Selina's hostels offer co-working spaces, curated tours, wellness and fitness classes, homegrown produce-based meals, and volunteer activities
Hospitality company Selina Ltd. will be opening a location in Jaffa, the company announced Sunday. The new branch will be located at 52 Yefet Street at, at a location called the Scottish House, and will span 3,500 square meters, the company said.

For daily updates, subscribe to our newsletter by clicking here.

Founded in 2014 in Panama by Israel-born Rafael Museri and Daniel Rudasevski, Selina currently operates 55 hostels in 13 countries, according to its website. Selina's hostels offer co-working spaces, curated tours, wellness and fitness classes, homegrown produce-based meals, and volunteer activities. By 2023, the company plans to expand from a total of 22,000 beds to 130,000 beds in more than 400 properties, Selina said earlier this year.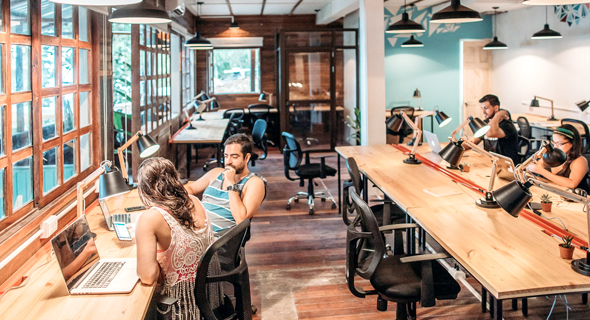 A Selina location. Photo: Augustin Munoz

The company's first location in Israel, in the trendy Tel Aviv neighborhood of Neve Tzedek, is expected to open later this year and will span 1,500 square meters and offer 144 beds, according to company statements. Selina plans to open around 15 locations throughout Israel over the next five years, the head of Selina Israel Yossi Mautner said in a February interview with Calcalist.

Last year, Selina opened a research and development center in Tel Aviv, which it operates in addition to offices in Panama, London, and New York. The company has raised $225 million to date, according to Pitchbook data.