Brief
Oracle Laying Off Dozens of Employees in Israel
The cutbacks will affect workers employed by Oracle's local cloud applications subsidiary Ravello, which it acquired in 2016 for $430 million
Enterprise software company Oracle Corp. is laying off dozens of employees in Israel, according to one person familiar with the matter who spoke to Calcalist on condition of anonymity. According to the person, the cutbacks will affect workers employed by Oracle's local cloud applications subsidiary Ravello Systems Inc., which it acquired in 2016 for $430 million. Ravello constitutes a part of Oracle's research and development center, which employs 400 people in Israel, 80 of them from Ravello.

The company has yet to reply to Calcalist's request for comment.

The current wave of layoffs in Israel is part of a larger wave that began in May and encompasses the entire global company. In March, the Redwood City, California-based company told the California Employment Development Department that it will lay off hundreds of workers in the state.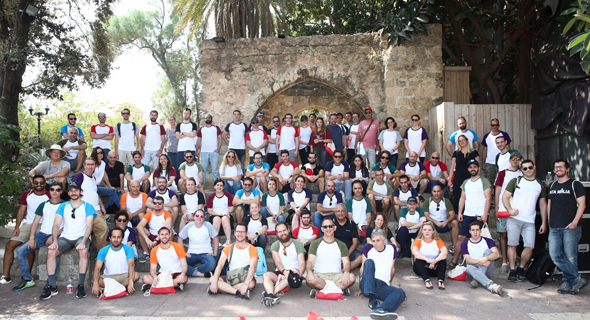 Oracle's Israeli team. Photo: PR