Failing to Win a Seat in Parliament, Israeli Minister Tried Out for Reality TV
Israeli Minister of Communications Ayoob Kara has met with the producers of popular show Survivor VIP to discuss his possible participation as a contestant, Israeli news site Ynet reported
Update: Israeli Minister of Communications Ayoob Kara has resigned from his position, one day after media reports claimed he was considering a career shift to reality TV.

For daily updates, subscribe to our newsletter by clicking here.

On Sunday, Israeli news site Ynet reported that Kara has met with the producers of popular show Survivor VIP to discuss his possible participation as a contestant.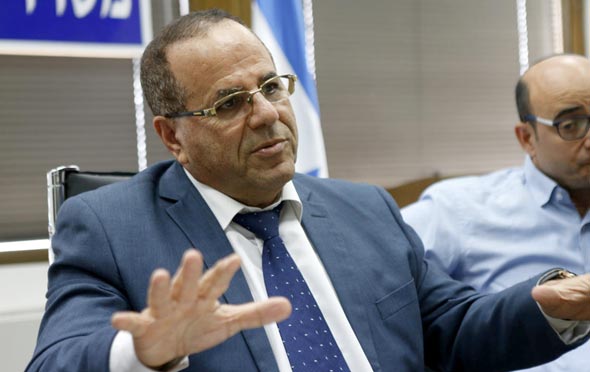 Israeli Minister of Communications Ayoob Kara. Photo: Amit Sha'al

As part of his ministerial responsibilities, Kara oversaw and regulated the activity of Reshet 13, the network responsible for the production.

According to the report, the meeting between Kara and the producers took place after Israel's general election in April, in which Kara, who is slotted as number 39 on the ruling Likud party's list, failed to win a seat in parliament.

In a letter sent to Prime Minister Netanyahu on Monday, Kara claimed he has been continuously smeared and persecuted since taking office in 2017 due to prejudice against him. Kara was the only non-Jewish minister in the current Israeli government and is a member of the Druze minority, which constitutes 1.6% of the country's population, according to Israel's Central Bureau of Statistics.

Since Prime Minister Benjamin Netanyahu was unable to secure a majority coalition and the Israeli parliament had dispersed in May, pending a new election in September, Kara was supposed to remain in office as part of the interim government. According to the report, Kara withdrew his candidacy for the show after the new election was announced, in order to focus on his political career.

A Ministry of Communications spokeswomen declined to comment.

In response to Calcalist's request for comment, a Reshet 13 spokeswoman said the show is currently in the process of casting and the network cannot comment on the identity of the contestants at this point.