FINTECH 2019
Investors Are Interested in Fintech, Says Bluevine Co-Founder and CTO
Nir Klar spoke Monday at a fintech conference held in Tel Aviv by Calcalist, Bank Leumi's tech banking arm LeumiTech, and accounting firm KPMG
U.S. banks, especially large banks, do not like to lend money to small businesses, said Nir Klar, co-founder and chief technology officer of online lender BlueVine Capital Inc. Speaking Monday at a fintech conference held in Tel Aviv by Calcalist, Bank Leumi's tech banking arm LeumiTech, and accounting firm KPMG, Klar said that while there are over 50 million small businesses in the U.S., loan requests by small businesses take a long time to process and are rarely approved. If they are granted, the sums handed out are low, he added.

For daily updates, subscribe to our newsletter by clicking here.

Founded in 2013, BlueVine currently employs 300 people, 100 of them in Israel, and is operational only in the U.S. The company's investors include well-known venture capital funds as well as institutional investors, among them Citibank and Silicon Valley Bank. According to Klar, the company has already raised $140 million in equity and $400 million in credit lines.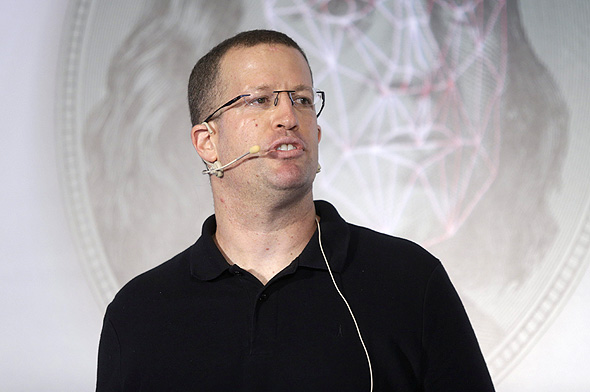 Nir Klar, BlueVine co-founder and chief technology officer. Photo: Amit Sha'al

"We loaned $2 billion," Klar said, "and our great achievement is that most of it has already been repaid."

In the U.S., businesses operate online, using online accounting programs and taking out loans without meeting bank officials face to face, Klar said, adding that as a result, businesses are looking for loans that are processed and approved quickly. "That is definitely possible," he said. "Sometimes we approve a loan within 20 minutes."

As new technologies like artificial intelligence are being increasingly used in the financial sector, regulatory scrutiny is also increasing to make sure everything is fair and legal, Klar said. "There is a lot of capital in the fintech market," he said, "and even huge corporations like Amazon are entering the domain."