FINTECH 2019
A Fifth of Online Buyers Don't Complete Deals, Says Riskified Chief Operations Officer
Naama Ofek-Arad spoke Monday at a fintech conference held in Tel Aviv by Calcalist, Bank Leumi's tech banking arm LeumiTech, and accounting firm KPMG
Even in 2019, online shopping is not as easy as one thinks, and only 80% of consumers complete their transactions, according to Naama Ofek-Arad, the chief operations officer of Tel Aviv-based online payments fraud prevention startup Riskified Ltd. Speaking Monday at a fintech conference held in Tel Aviv by Calcalist, Bank Leumi's tech banking arm LeumiTech, and accounting firm KPMG, Oefk-Arad said Riskified's objective is to optimize the process and see every "legitimate" buyer complete the transaction.

For daily updates, subscribe to our newsletter by clicking here.

Founded in 2013, Riskified's technologies for online retailers use machine learning algorithms and user behavioral analytics in order to prevent account takeovers, monitor payments, and detect fraudulent transactions. The company has expanded over time from online fraud prevention to e-commerce products.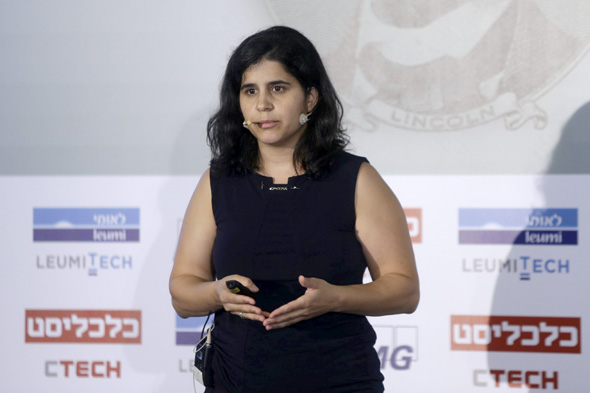 Naama Ofek-Arad, the chief operations officer of Riskified. Photo: Amit Sha'al

There are three main reasons for the disappearing 20%, Ofek-Arad said. The first is that banks need to approve the transaction, and their interests are not synchronized with those of retailers, she said. "Banks reject transactions worth $340 billion a year, 10% of all e-commerce," she said.

The second is the cybersecurity systems retailers use, intended to guard against hacking and fraud, which sometimes reject legitimate buyers as well, Ofek-Arad said. The third reason is multi-step verification processes, which sometimes wear consumers out before they complete the deal. "Buying online should be easy and accessible," she said.