Shunned by the U.S., Russia's Most Westernized Oligarch Turns to Israel
For years, Viktor Vekselberg nurtured strong ties with the U.S., but then the government named him a persona non grata. With a newly obtained Israeli citizenship, he is now working to strengthen connections between the Israeli tech ecosystem and Russia
Russian oligarch Viktor Vekselberg was once a benefactor of Fifth Dimension Holdings Ltd., the now-defunct predictive analytics company that tarnished the careers of its chairman, Israeli general-turned-politician Benny Gantz, and president, former deputy head of Mossad Ram Ben-Barak.

For daily updates, subscribe to our newsletter by clicking here.

In a recent interview with Calcalist, Vekselberg talked about what led to the company's failure. "Fifth Dimension failed because its marketing strategy was incorrect," he said. "There was a serious strategic mistake, and it cost us $30 million."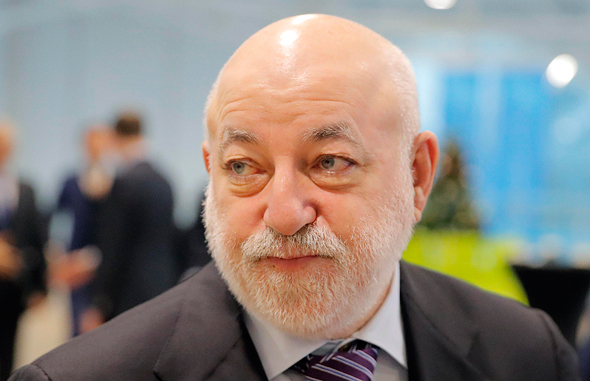 Viktor Vekselberg. Photo: Reuters

Vekselberg is not just another investor looking to capitalize on Israel's booming tech sector. One of Russia's richest men, 62-year-old Vekselberg is worth more than $11 billion according to Forbes, which ranked him number 119 on the 2019 list of the world's richest. A businessman and the owner of Moscow-based asset management company Renova Group, Vekselberg is on the inner circle of Russian Prime Minister Dmitry Medvedev, and is also close to President Vladimir Putin.

For years, Vekselberg built a reputation as the most westernized of oligarchs, a sort of Russian ambassador to the U.S. who had a part in numerous collaborations between the two countries. Vekselberg was a donor and key figure at the prestigious Massachusetts Institute of Technology (MIT) and owned several properties in New York and Connecticut.

And then, as the relations between the U.S. and Russia grew contentious, Vekselberg found himself in the thick of it. In March 2018, when his plane landed in New York, Vekselberg was detained for questioning by Special Counsel Robert Mueller and his team, as part of an investigation into possible Russian interference in the 2016 U.S. presidential election. The questioning pertained to Vekselberg's connections with Michael Cohen, Donald Trump's former lawyer, who is currently serving a sentence for fraud and violation of campaign finance laws. Vekselberg was released, but his connection to Trump is still being examined.

A month later, in April, the U.S. Department of the Treasury listed Vekslberg among a group of Russian oligarchs, senior government officials, and companies suspected of supporting "malign activity around the globe," perpetrated by the Russian government. That designation imposes sanctions that prohibit U.S. citizens and companies from dealing with the people and companies listed.

Overnight, Vekselberg became a persona non grata in the U.S. He was denied entry into the country, preventing him from seeing his daughter and grandson. Using the Countering America's Adversaries Through Sanctions Act, Vekselberg's American assets—valued at $2 billion—were frozen. To this day, U.S. nationals are better off not being seen with him.

Currently, Vekselberg splits his time between Russia and Switzerland. Having been recently granted Israeli citizenship, Vekselberg is also considering buying a home in the country, he said. One of Russia's most famous people, he is practically unknown in Israel, despite frequent visits. Before his name became connected with Fifth Dimension, Vekselberg had successfully maintained a low profile.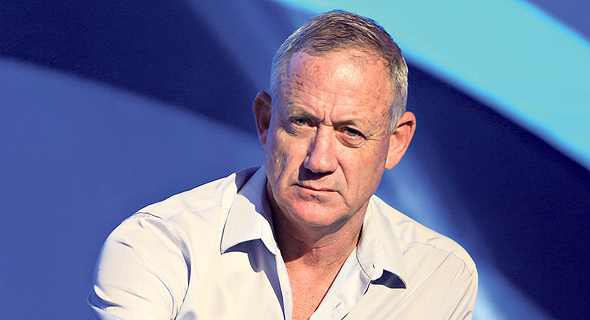 Former chief of staff Benny Gantz. Photo: Alex Kolomoisky

Founded in 2014, Fifth Dimension developed predictive policing and threat assessment technologies for governments and financial institutions. It quickly gained attention, among other reasons because it targeted a similar market to that of Palo Alto-based Palantir Technologies Inc., which is currently planning a $20 billion IPO. This promise attracted Gantz, who joined in 2015, and was then followed in 2016 by the former deputy head of the Mossad Ram Ben-Barak.

Vekselberg, through his U.S.-based investment fund Columbus Nova Technology Ventures (CNTP), invested in the company in 2015. Fifth Dimension, which employed over 100 people at its peak, eventually raised a few tens of millions of dollars before shutting down in late 2018.

Within Israel's tech ecosystem, many pointed fingers at Vekselberg. The prevalent narrative was that due to restrictions on his assets in the U.S., he was unable to get Fifth Dimension the funds it needed. But Vekselberg, who put $30 million of his own money into the company, is rejecting this story.

"There were problems with the product even before I started having personal problems," he told Calcalist. "Fifth Dimension was my first investment in Israel. I met with the CEO three or four years ago, and even then, when I saw how they were using investors' money, mine included, and saw their standing in the market, I realized the company could never survive."

The company's main problem, according to Vekselberg, was that it had only one client—the Israel Police—and this one contract was only estimated at $10-15 million.

Vekselberg said he thought focusing on one client was derailing Fifth Dimension from its right path. According to him, Fifth Dimension asserted that its technology was versatile and could be used in several fields, including retail. But when Vekselberg asked about the strategy for breaking into these new markets, he did not receive answers. "All the money went into improving the product, and none went towards expanding the market," he said. "It created an issue, we even sent over our own people to try and help them develop a market in Russia, but they were too invested in their product and their one client."

People close to Vekselberg's asset management company Renova Group who spoke to Calcalist on condition of anonymity confirmed that there had been an attempt to recruit Russian clients, and that Fifth Dimension executives met with the Russian Ministry of Defense. These people said that while the product was well received, ultimately the Russians were apprehensive about buying Israeli-made surveillance technology. Fifth Dimension's deep connections with the Israeli security services went on to hinder several other foreign deals, these people said.

In the end, Vekselberg said, Fifth Dimension had run out of money before it was able to secure a market, despite having a viable product. At that point, he said, he was no longer interested in putting any more of his money into the venture.

For Vekselberg, the Fifth Dimension flop was small change, but the ordeal left him frustrated. For one, he discovered that the Israelis weren't so keen to listen to him. In Russia, he is accustomed to setting the tone, and spending time with him makes this clear. Every request and order is immediately carried out, and he is completely surrounded by members of his team, making direct interactions with people not on his payroll a rare occurrence.

But despite the Fifth Dimension setback, Vekselberg is still invested, though indirectly, in a number of Israeli companies. "I have always wanted to invest actively in Israel, we set aside $100 million for it," he said. "But my current status does not allow me meaningful international activity."

Vekselberg's Israeli investments had been handled through CNTP, but the firm's activity had been frozen along with his other U.S. assets. Instead of CNTP's website, there is now a landing page with a message denying any connection to Vekselberg. Asked about the firm, Vekselberg laughs, bitterly. This is his reaction to most questions about his business in and connection to the U.S.

The sanctions caught him off guard, he said. "It was a big shock, for personal reasons as well."

With his perfect English, his friends in the upper echelons of America's tech and business worlds, and his Yale-graduated children, Vekselberg saw himself as a citizen of the world. Now, his freedoms are limited and he finds himself cast out. Perhaps most painful was his excommunication from the board of directors at MIT, where he had served for years, having donated large sums of money to the prestigious university.

Vekselberg's banishment echoes that of Roman Abramovich, the Russian oligarch who made his life in the U.K. through a series of strategic investments, only to find himself without a visa. Like Vekselberg, Abramovich sought out to preserve tight connections with Russia while also buying his way into the heart of British governance. What Vekselberg attempted to accomplish through tech investment, Abramovich tried by investing in real estate and sport—such as when he bought the Chelsea football club. When the British government did not renew his visa, Abramovich found refuge in Israel, where he was granted citizenship last year. Now, Vekselberg is going down the same path.

But even Israel, where Vekselberg has regularly visited for years, has become a little hostile. "I know Americans have a critical influence on Israel, especially in the financial sector, which is why we are facing a lot of difficulties here now," he said. Still, he said, his connection to Israel is an emotional one, one that can be traced back to his family's history during the Holocaust. He chairs the board of trustees of the Jewish Museum in Moscow, to which he has donated millions of dollars. A few weeks ago, he dedicated a new monument to Jewish resistance at the museum, alongside Putin and the chief rabbi of Russia.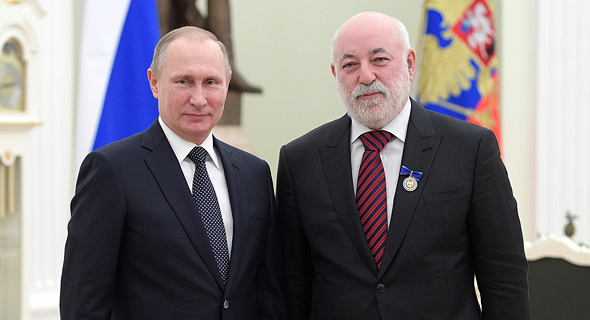 Vladimir Putin (left) and Victor Vekselberg. Photo: AP

While most oligarchs made their tremendous fortunes in oil, metals, and heavy industry, Vekselberg came into his wealth through the tech sector. His parents, he said, encouraged him to study. He was working towards a Ph.D. in mathematics and already had his own lab when Mikhail Gorbachev came into power and allowed, for the first time since the rise of the communist party, to engage in private entrepreneurship. Vekselberg was 31, married with a child, and lived in a one-bedroom apartment with his wife's parents.

"I never had a car, and I dreamt of having one, so when the law regulating private business came into effect I recognized the opportunity and started a software company," he said.

Six months later, he was making enough money to buy an apartment, a car, and a summer home. When he made enough money from software, Vekselberg entered the more lucrative sectors in newly capitalist Russia—oil and aluminum. His partner was Leonard Blavatnik, the U.K.-based billionaire and businessman who's net worth is estimated at over $17 billion, whom he met at university. Together, they founded the SUAL aluminum company in 1996, which went on to merge with United Company RUSAL PLC to create one of the world's largest aluminum companies.

In 2003, Blavatnik and Vekselberg bought a stake in oil company TNK, which partnered with British Petroleum (BP) to become one of Russia's largest oil companies. In 2013, Vekselberg, Blavatnik, and their partner Mikhail Fridman sold their stake in TNK-BP to government-owned Russneft for $27 billion. The deal, which made Vekselberg Russia's richest man that year, was signed at Putin's estate.

Today, Vekselberg's government ties, as well as his oligarch title, are things he attempts to obscure. Oligarch has gained a negative meaning, he said, and it seems to imply wealth gained through government connections. "I built myself up and proved myself without leaning on government ties, and I'm trying to distance myself from that," he said.

Since leaving TNK-BP, Vekselberg has focused most of his efforts on technology. "As a mathematician, I was always drawn to innovation and technology," he said, adding that working with natural resources may be very lucrative—but is also very dull.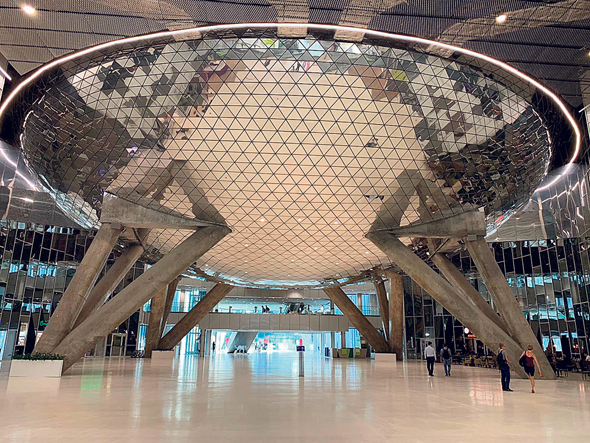 Skolkovo, Russia'a Silicon Valley. Photo: Sophie Shulman

At the heart of his tech activity is the Skolkovo innovation city project. In 2010, then-president Medvedev appointed him to head the project, dubbed the Russian Silicon Valley. Located just outside Moscow, it is considered Europe's largest tech center.

"When they offered me Skolkovo, it seemed very interesting, and it felt right to start something from scratch," he said. The grand complex—which will ultimately sprawl across 2.5 million square meters—will include office buildings and luxury apartment buildings, as well as a residential neighborhood with rental villas and schools. Also in the complex is a university founded in collaboration with MIT. Skolkovo is already home to some 2,000 startups and accelerators, and the companies operating in the complex enjoy tax cuts and employee benefits.

Vekselberg said he wants the Skolkovo complex to have the entrepreneurial spirit of the Israeli tech sector. Four companies already operating in the complex are headed by Israeli entrepreneurs, and many other entrepreneurs here have been to Israel on business.

"Israel is the best country for startups—it is a workshop for innovation," Vekselberg said. He had just finished a meeting with a Tel Aviv University official, trying to cement a connection between the institute and the one in Skolkovo. Vekselberg is also trying to get Israeli venture capital firms interested in the activity there. Last year, Israel's Hadassah Medical Center opened a local offshoot at the complex.

But even with the ever-tightening connections to Israel, it is hard to ignore the importance of U.S. cash—or lack thereof. In the meantime, money to Skolkovo flows primarily from private investors, and from Vekselberg himself. When the project was first launched, multinationals such as Intel, Google, and Microsoft showed interest. Cisco went as far as committing to a $1 billion investment. But then the FBI reminded these companies that Skolkovo was still partially backed by the Russian government, and floated concerns of information theft, and the Americans decided to keep away. Then came the sanctions, and another channel of funding and collaboration opportunities was blocked.

"We are an integral part of the global state of things," Vekselberg said. "When we set out, the Americans were key partners on this project," he said. "The situation today negatively influences the project, and clearly it would have advanced faster with the support of American companies."

On a personal level, he said, he wants to see the sanctions lifted as soon as possible, but he has no indication if that is even a possibility. "I've been in contact with all the U.S. administrations, met with Presidents Clinton, Bush, and Obama," he said. "When they placed these sanctions on me, I realized how little I knew about politics."