Drone Maker Aeronautics Expands Contract with South American Government by $10 Million
Aeronautics develops products for military drones across the entire supply chain, listing customers in more than 50 countries, including Israel
Tel Aviv-listed Israeli drone maker Aeronautics Ltd. is set to expand a pre-existing contract with an unspecified government client in South America by $10 million, the company announced Tuesday. As part of the agreement, Aeronautics will provide the client with unmanned aerial vehicles (UAVs), in addition to several months of maintenance and support services.

For daily updates, subscribe to our newsletter by clicking here.

Founded in 1997, Aeronautics develops products for military drones across the entire supply chain, listing customers in more than 50 countries, though approximately 25% of its revenue comes from the Israeli Ministry of Defense.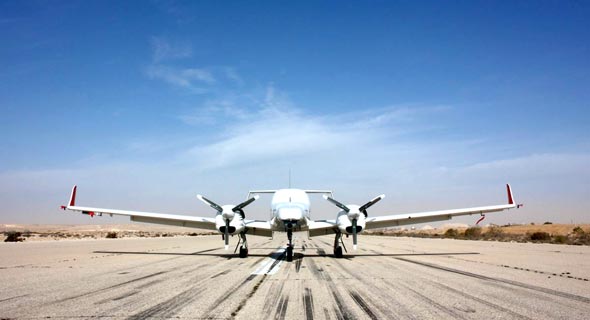 Aeronautics drone. Photo: Aeronautics

Earlier this week, Calcalist reported that Israel's Government Companies Authority is set to recommend against approving the acquisition of Aeronautics by Israeli defense contractor Rafael Advanced Defense Systems Ltd. and Israeli businessman Avihai Stolero. Announced in January, the proposed deal specifies that Rafael and Stolero will each own a 50% stake in the company, according to a company valuation of NIS 850 million ($237 million).