Brief
Oracle Shuts Down Operations of Israeli Subsidiary Ravello
The announcement comes a month after Oracle started laying off dozens of Ravello employees
Enterprise software company Oracle Corp. is set to shut down the operations of its local cloud applications subsidiary Ravello Systems Inc., the company announced recently. Oracle acquired Ravello in 2016 for $430 million.

Last month, Oracle began laying off dozens of Ravello employees. Ravello constitutes a part of Oracle's local research and development center, which employed 400 people earlier this year, 80 of them from Ravello.

Oracle is currently undergoing a wave of layoffs that began in May and encompasses the entire global company. In March, the Redwood City, California-based company told the California Employment Development Department that it would lay off hundreds of workers in the state.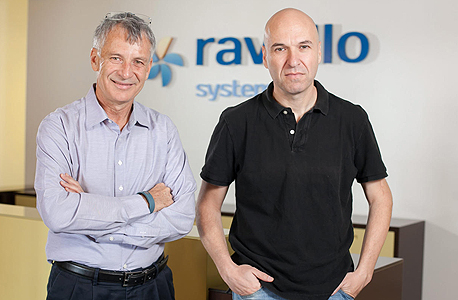 Ravello co-founders Benny Schneider (left) and Rami Tamir. Photo: Orel Cohen