Analysis
One Is Home-Grown, the Other an Outsider: Discount and Hapoalim's New CEOs
Uri Levin is set to enter Lilach Asher-Topilsky's shoes as CEO of Israeli Bank Discount, and Dov Kotler will inherit Arik Pinto as CEO of Hapoalim. These are the challenges they will face
On Monday, Israeli banks Hapoalim and Discount announced their choices for their new CEOs. Hapoalim, one of Israel's two largest banks, will be headed by Dov Kotler, and Uri Levin will take on the lead role at Discount. The awaited announcements followed the recently announced resignations of Discount CEO Lilach Asher-Topilsky and Poalim CEO Arik Pinto. Another of Israel's largest banks, Leumi, has yet to announce a replacement for president and CEO Rakefet Russak-Aminoach, who announced her resignation two weeks ago.

For daily updates, subscribe to our newsletter by clicking here.

Discount's choice, Levin, is considered the protegee of Asher-Topilsky, who brought him in as head of planning, strategy, and financing in 2014. Since 2017, Levin has headed the bank's New York branch. In his last position before joining Discount, he served as CEO of global financial services firm ISP Group in Israel and Switzerland. He and Asher-Topilsky became acquainted a decade ago when Levin served as personal assistant to then-Poalim CEO Zvika Ziv, and later the manager of the corporate division, marketing, business development and strategy at Poalim.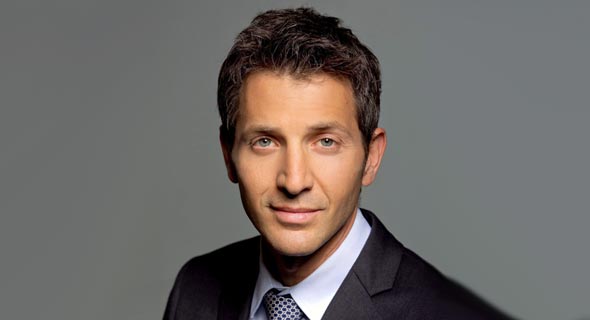 Uri Levin. Photo: Rami Zarnegar

Levin has been marked as an obvious successor of Asher-Topilsky since she announced her resignation in early June. On his side, he has made his preference clear when he was named as a possible candidate for Poalim's new CEO. His transition is expected to be smooth as he is considered home-grown and on good terms with the management and board of directors, but he is facing several significant challenges.

One of his biggest challenges will be convincing the regulator to let Discount keep its credit card subsidiary, Israel Credit Cards Ltd., or Cal, which it owns jointly with the First International Bank of Israel. Israel's two largest banks Hapoalim and Leumi were already forced to part with their own credit subsidiaries following a 2017 law designed to increase competition in the financial sector, but Discount has seen growth in recent years that could force it to hand it off as well.

While Asher-Topilsky, a strong and successful CEO by all accounts, has put Discount back on track in terms of its credit segment, Levin still has a lot of work to put in to bring the bank's business credit portfolio to the same level as the portfolios of Hapoalim and Leumi. While he will need to continue the streamlining and reorganization process Asher-Topilsky has started, Levin will have to decide if he is interested in keeping to the same aggressive growth strategy she led and turn Discount into a player equal to Hapoalim and Leumi.

Kotler, compared to Levin, was a more surprising choice. Formerly the CEO of Hapoalim's credit card business, Isracard, and before that of the Union Bank of Israel, since 2015 he has served as the chairman of real estate investment firm Iintoo Investments Ltd. He has bested in-house candidates, largely due to the support of external director Dalia Lev, who pushed to bring in someone from outside. Pinto, the exiting CEO, was against the choice, speaking Monday during the last meeting of the selection committee against the appointment of someone who is not familiar with the inner workings of the bank. This is the first time since 2003 that Hapoalim has appointed an outsider candidate as CEO.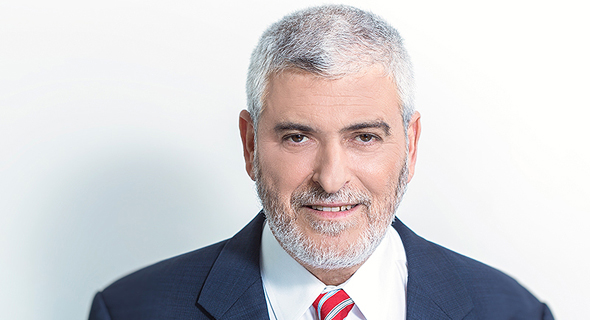 Dov Kotler. Photo: Max Moron

In addition to building a working relationship with the bank's senior managers, Kotler is set to face several challenges, some of which depend on whether or not Pinto will leave a clean desk at the end of his tenure. Hapoalim is still in the midst of a U.S. tax evasion investigation that could cost it hundreds of millions of dollars, and has yet to reach a collective agreement with its increasingly combative employee union, required if the bank intends to carry out reorganization processes.

As a more long-term objective, Kotler will be facing increased competition in Israel's credit segment, compounded by the rapid growth of Israel's Discount, currently the country's third-largest bank. Kotler brings with him some insider knowledge, however: in 2018, he advised New York-headquartered private equity firm Warburg Pincus LLC when it acquired Leumi's credit card subsidiary. Kotler will also be tasked with completing the sale of Hapoalim's credit card subsidiary Isracard, floated on the Tel Aviv Stock Exchange in April. Pinto divested 60%, but Kotler still has a 40% stake to sell off, which could be challenging as the stock slid by 7% since its IPO.

Another large threat both Levin and Kotler will have to contend with is the encroaching presence of the world's global tech giants. Facebook with its recently announced Libra, as well as companies like Apple and Google, are continuously expanding their financial offerings. It is not unlikely that at one point these services could reach Israel.