Marketing Management Company Albert to Delist From London Stock Exchange
Tel Aviv-based Albert develops a system for managing online advertising campaigns using AI algorithms
Tel Aviv-based artificial intelligence marketing system developer Albert Technologies Ltd. intends to delist from the London Stock Exchange's AIM market for smaller companies, the company announced in a filing Tuesday. The delisting is scheduled for August 27, pending the approval of shareholders.

For daily updates, subscribe to our newsletter by clicking here.

Founded in 2010, Albert develops a system for managing online advertising campaigns using AI algorithms. The company listed in London in 2015 and at its peak traded at a market capitalization of about $120 million. In the past year, its stock has seen significant drops and as of market close Tuesday, it traded at a market cap of GBP 2.3 million (approximately $2.8 million).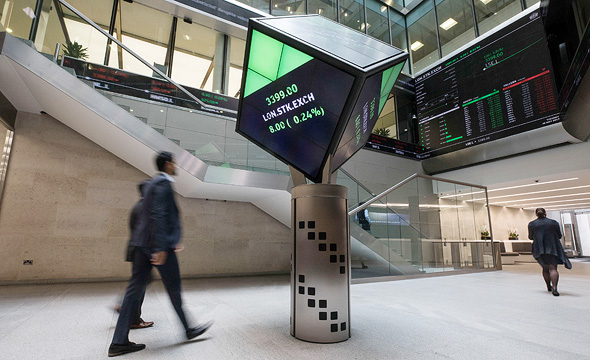 The London Stock Exchange. Photo: Bloomberg

Albert intends to seek additional funds from strategic private investors "with knowledge of the company's core markets," who can help expand its revenue growth, CEO Or Shani said in a statement. "These types of investors are unlikely to be forthcoming while the company remains admitted to trading on AIM," he added.